Fantasia Barrino Gives An Update On Her New Baby's Health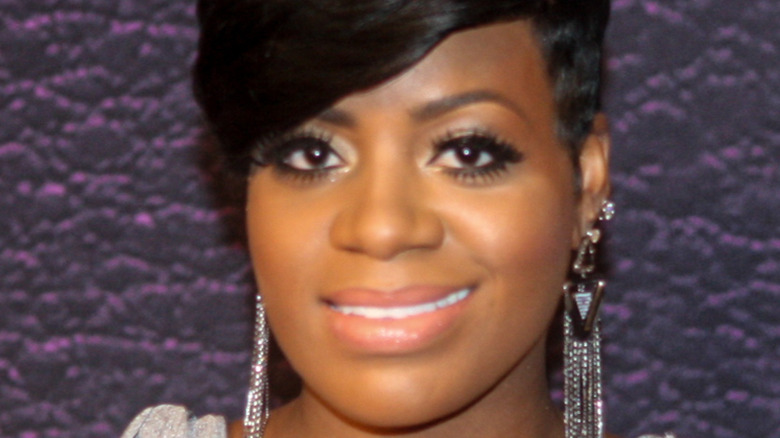 Shutterstock
Fantasia Barrino's daughter is almost ready to go home. The "American Idol" alum and her husband, Kendall Taylor, welcomed a baby girl in May, with Barrino announcing the happy news in an Instagram post. Barrino's daughter, Keziah London Taylor, has spent the first couple weeks of her life in the newborn intensive care unit (NICU) after arriving early (via People).
It has been a scary journey for Barrino and her baby girl, but the singer is excited to welcome her little one home soon. "Almost Home," Barrino captioned a sweet pic of her holding Keziah on Instagram.
Keziah's homecoming will be made even sweeter because of how long Barrino waited for her. As she revealed on "The Tamron Hall Show" last year (via People), Barrino tried to get pregnant for years but had difficulty conceiving for a long time. "This is a three-year journey we've been on," she said on the show.
Fantasia Barrino isn't the only one eager for her baby to go home
When Keziah is finally able to go home with her parents, she'll be welcomed not only by her family but also by her many fans. The infant already has an Instagram account set up under her name and, while it only has a handful of posts and no pictures of her to date, she already has 37,000 followers.
Keziah will be getting lots of attention from her parents and her fans, but also from her younger siblings. Fantasia Barrino is the mother of another daughter, Zion, as well as a son, Dallas. Keziah is her first child with Kendall Taylor (via BET).
It's clear that Keziah is already very much loved. "We were patient waiting on you to enter this world and we will always remember the strength that it took for me and [your father] to create something as powerful as your life itself," Barrino wrote in the caption of the Instagram post welcoming her daughter.