Everything To Know Before Getting A Root Perm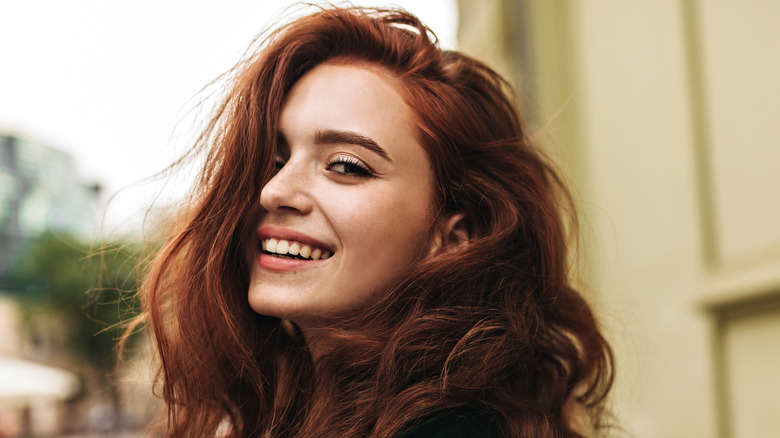 Shutterstock
You heard it here first — perms are back. Get ready to see women everywhere rocking permanent styles reminiscent of Carrie Bradshaw's curls and Dolly Parton's sky-high do. But the perms of today are less about achieving big and bold looks and more about finding hassle — and product-free — solutions to fit into the current age of minimalistic beauty. According to Byrdie, the perms making their way back onto the haircare scene include the body wave perm, spiral perm, multi-textured perm, straight perm, stack perm, partial perm, spot perm, and root perm. 
Each of the various types has a distinct effect on hair. If you're going for uniform curled strands, opt for a spot perm. For a 1970s-inspired graduated bob, a stack perm is the way to go. But if your goal is to either create volume at the roots or touch up a previous treatment, root perms will be your new best friend. Here's everything you need to know.
Leave root perms to the professionals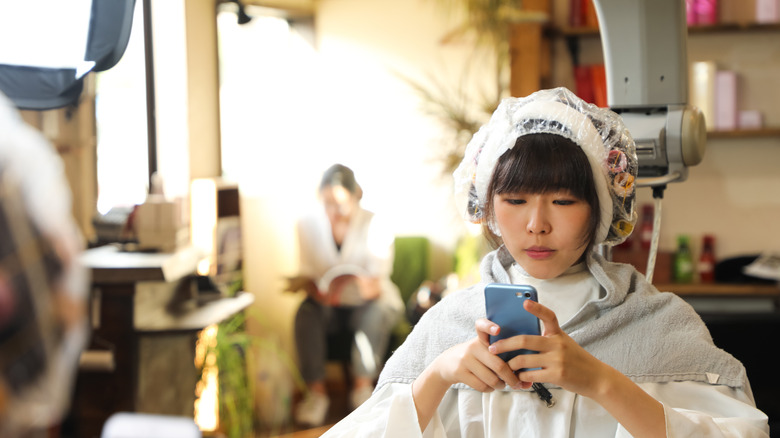 Shutterstock
There are two main types of root perms: the Korean-style creates subtle and natural-looking volume, while perm touch-ups maintain the appearance of a preexisting perm (similar to how you would get touch-ups of color treatment to cover your roots). Good candidates for the former type include people who already have slightly wavy hair and want to add more lift. Korean-style perms are also a good option for people who have heavily colored ends with virgin roots because this way, they don't have to worry about over-processing their ends and causing additional damage, per Byrdie.
Once a client decides on a desired type and shape, their stylist will first apply a prepping solution and small rollers to the roots — typically only the first two or three inches (via Byrdie). Once it's been left in a while, this chemical solution begins to penetrate the hair shafts and change the bonds that determine the shape and texture of the strands. In between rinses, the stylist will then apply a shaping solution. One of the most important things to know about root perms is that they require a professional. Because the process involves a high level of precision as well as the use of chemicals so close to your scalp, you can really do some damage if you try to give yourself a root perm from home. So call up your stylist, schedule an appointment, and get ready for natural and bouncy curls to come your way.