Meet Lisa Ann Russell, Jeff Probst's Wife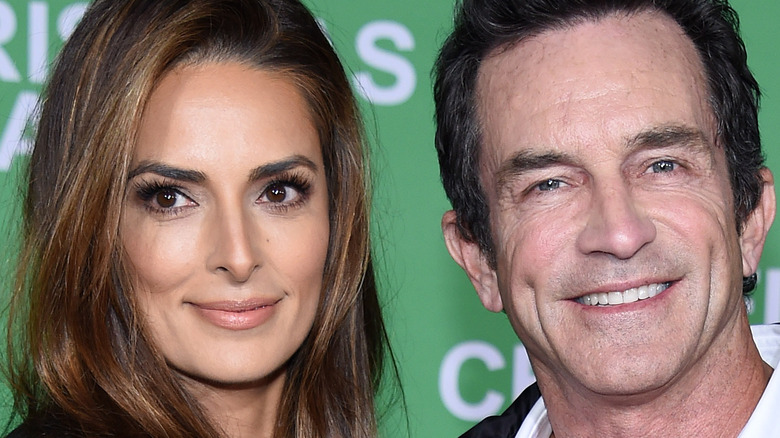 Shutterstock
Jeff Probst has hosted the hit reality show, "Survivor," since its inception, becoming the face of the series after 40 seasons. In fact, "Survivor" would not be what it is without Probst and his hosting skills, not to mention his infamous button-down shirts and comedic commentary during challenges and voting (via Men's Health).
And while "Survivor" fans are very used to seeing Probst on their screens, there is a lot about the host's personal life you may not know about. The first time we heard about his love life was back in 2004 when news that he was dating a contestant broke. According to Showbiz Cheat Sheet, Probst began dating Julie Berry after her season ended. The couple lasted for about four years before calling it quits.
But before he became famous, Probst was actually married. According to Men's Health, his first wife was a psychotherapist named Shelly Wright, who he wed in 1996. The two divorced right after "Survivor" debuted for reasons unknown and the pair never had any children together.
Today, Probst has found his true love. He has been married to Lisa Ann Russell since 2011 and together, they raised her two children from a previous marriage. But, who exactly is she?
Who is Lisa Ann Russell?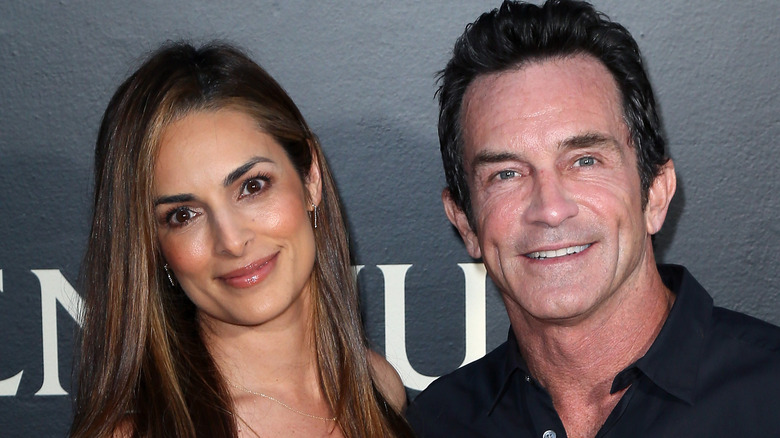 David Livingston/Getty Images
Jeff Probst and Lisa Ann Russell have been married since 2011. According to Heavy, the two met at Mark Burnett's Christmas party, hitting it off quickly and never looking back. At the time of their marriage, Probst was 50 and Russell was 40, and it was the second marriage for both of them. Russell was previously married to Mark-Paul Gosselaar, an actor from "Saved by the Bell." After 20 years together, the pair share two children, who they now happily raise together with their new spouses.
According to Distractify, Russell is from Illinois and has a famous background herself. She modeled for Revlon at a young age before switching to acting, taking small roles in "Twisted Love" and "Sinbad: The Battle of the Dark Knights." She has also made guest appearances on "Saved by the Bell: The College Years" and "The Jeff Probst Show."
After a decade together, Probst and Russell have formed a strong family unit, with Probst viewing Russell's children as his own. "We're a blended family, so they are technically — not technically, they are my stepkids — I think of them as mine, which is crazy, but then they have this other family ... but I always have to remember they have a dad," Probst told Rachel Ray while appearing on her show (via Men's Health). While many "Survivor" contestants may not come out winning, we're glad to see Jeff Probst winning in his personal life.