Does Khloé Kardashian Let Her Daughter Watch Keeping Up With The Kardashians?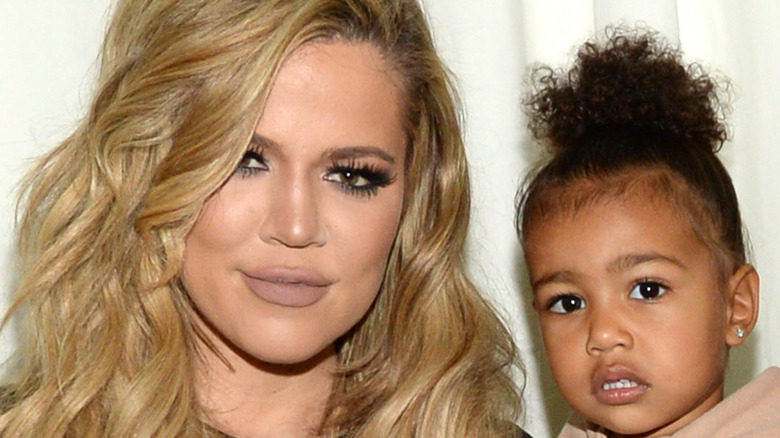 Kevin Mazur/Getty Images
We've been keeping up with the Kardashians since 2007, but the time has come for the hit reality TV show to come to a tear-jerking end. The series finale marked an end to an era for the celebrity family, and the closing of a 20-season chapter for cast, crew, and longtime viewers alike (per IMDb). The occasion has us thinking about the show's best moments, from dramatic divorces and baby births, to knee-slapping pranks and sister brawls. One of the most anticipated scenes came when then-pregnant Khloé announced the gender of her baby, whom we now all know is the most delightful little True Thompson.
Following that March 4, 2018, episode, the clothing designer took to Twitter to fill in a series of blank statements that her team had come up with (via Marie Claire). Titled "My Hopes for My Daughter," the post gave fans insight into what kind of mother Khloé was going to be. While some of the statements stayed lighthearted – such as, "My baby is going to grow up listening to: Old school music. We listen to it now. All Anita Baker, Michael McDonald, Marvin Gaye, Patti LaBelle, Michael Jackson ... real music!" — others steered toward the more serious side of parenting in the spotlight. For example, she revealed her daughter wouldn't be able to watch an episode of "Keeping Up With the Kardashians" until she reached the age of 13.
Khloé Kardashian isn't alone in her decision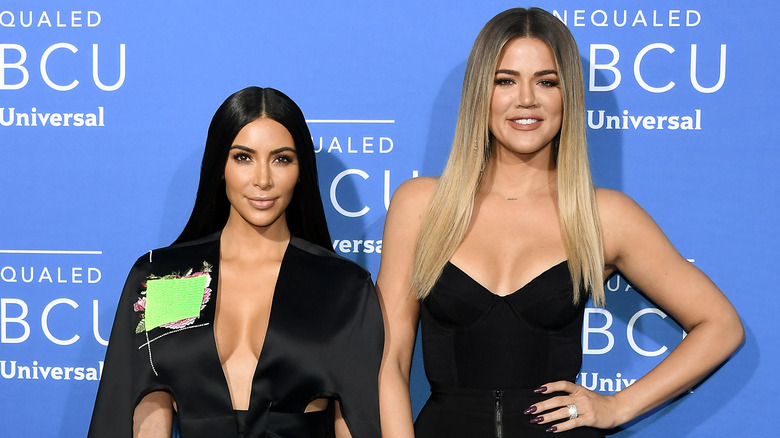 Dia Dipasupil/Getty Images
Because the littlest generation of Kardashians (plus a little Jenner!) are featured in the show, it would be perplexing if their parents barred them from watching it later on. However, the sisters all tread that ground very lightly, especially since the series has revealed plenty of sensitive information that not many kiddos are privy to regarding their parents' personal lives. The juicy drama may have made the show as successful as it is, but it's also the very thing that might scar the youngest family members.
In a recent episode, Kim Kardashian and Scott Disick discussed the dilemma (via Bustle). "I don't really want to explain, like, who Kris Humphries is," Kim said, referring to her very short-lived marriage to the NBA star in 2011.
"That is your life, that is your past, and at some point, they're going to be interested in seeing everything," Disick noted. "They're either going to do it without us or with us." Kim agreed, stating that although she's not ready for her children to watch the show yet, she wants to join them when they do. 
The good news is, if Kim sticks to the same age limit as her sister Khloé, then she still has a few years to work up the courage!