The Real Reason JoJo Was Celibate For 10 Months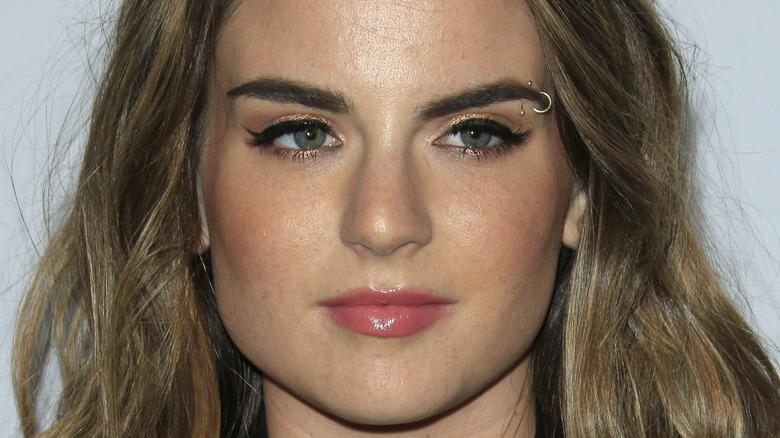 Shutterstock
The following article contains mentions of substance abuse.
Singer Joanna "JoJo" Levesque enjoyed a meteoric rise in the early 2000s, when she was still just a teen, thanks to prolific singles including "Leave (Get Out)" and "Too Little Too Late." However, after starting so early, JoJo disappeared from the public consciousness for years, suggesting the demonstrably talented pop star had burned out before her career had even really begun. It later transpired JoJo was locked into a frustrating legal battle with her record company, and was unable to release any new music for a decade as a result (via Rolling Stone). 
Now back and better than ever, the diminutive singer-songwriter — who, at just 13 years of age, became the youngest solo artist in history to hit No. 1 (per Vulture) — is rewriting the narrative in a major way. As she explained to Refinery29, "I'm definitely not somebody to feel bad for. I'm definitely a story of grit and resilience and perseverance. That's what defines me." With her own label imprint and a newfound confidence in herself as an artist, JoJo isn't shy about sharing the many difficult moments she endured to get to this point, including one of intense introspection. 
This is why JoJo remained celibate for nearly a year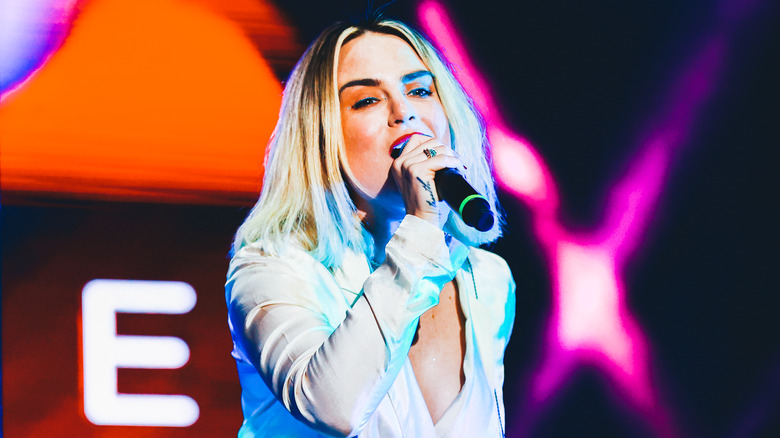 Matt Winkelmeyer/Getty Images
In an August 2020 interview with People, beloved singer JoJo admitted that she had previously found herself in a dark place, frequently drinking too much to escape her problems. After cheating on her then-boyfriend during one such blackout, JoJo realized something had to change, admitting, "I self-sabotaged because I didn't feel worthy of a loving, lasting relationship. I didn't love myself." The serial monogamist finally understood why she always had to be in a relationship and, as a result, decided to take a major step back by staying celibate for the 10 months it took to record her May 2020 album, "Good to Know." "I would go out on dates, but I loved saying, 'Okay, goodnight,'" JoJo shrugged. 
The singer-songwriter pointed to how the creativity and sexual chakras are located in the same "energy center" in our bodies, noting, "I wanted to keep all of that good energy for myself and not share it with anybody else." Although JoJo isn't actively looking for a romantic partner, when the time comes, she wants potential suitors to know it won't be an easy road. "Occasionally I get an interesting DM, but ... I'm not that easy of an egg to crack," she revealed to Life & Style. The "Say Love" hit-maker needs men to be a bit more proactive in trying to court her. Most of the time, JoJo prefers to meet people IRL rather than online. For the foreseeable future, though, she's happy as is.
If you or anyone you know is struggling with addiction issues, help is available. Visit the Substance Abuse and Mental Health Services Administration website or contact SAMHSA's National Helpline at 1-800-662-HELP (4357).