The Drugstore Hair Product That Khloe Kardashian Swears By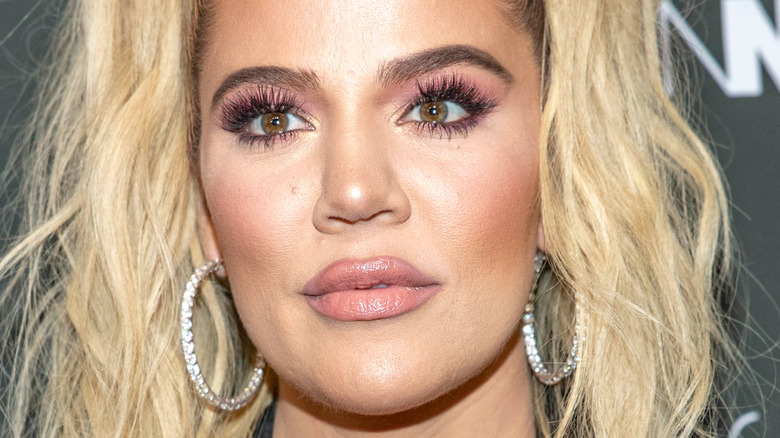 Shutterstock
When it comes to beauty and hair goals, everyone knows that the Kardashians rank supreme in that group. The famous reality TV family may have an entire glam team to get them ready on the daily — but when they're out and about and caught on camera by paparazzi, they still always look amazing. And don't get us started on their social media profiles — these sisters are always on their A-game when it comes to fashion and beauty. 
While we all dream of looking like a Kardashian, many of us are left to deal with the fact that we just don't have that Kardashian money. So, our hopes and dreams of having luscious, flawless, stunning hair seemed out of the question on our drugstore budgets — until now, that is. As it turns out, Khloé Kardashian has a drugstore favorite when it comes to hair care. And we can even afford it on our simpleton salaries.
Khloé's favorite buy is something we all need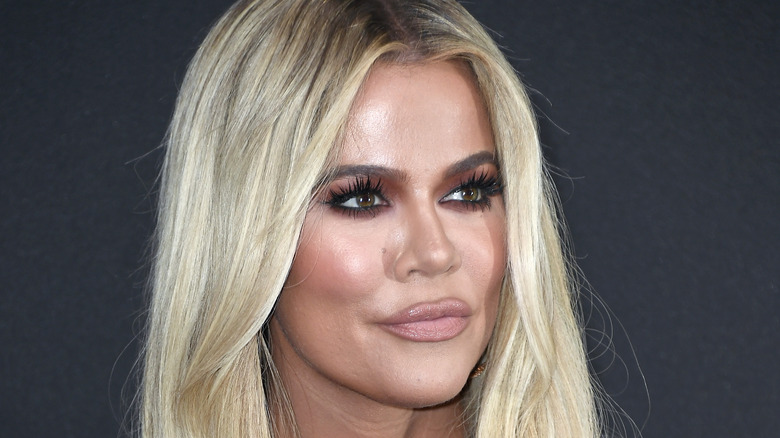 Frazer Harrison/Getty Images
If you're looking to "Keep up With The Kardashians," here's one way to do it. Khloé Kardashian herself told E! News that she does hit up the drugstore every now and again to pick up some must-have products that won't break the bank. And, her favorite one is something that all of us use and need on the regular. How many days do you wake up in the morning with semi-greasy hair, but know it's not your scheduled "hair wash" day? 
Thanks to KoKo, you can take care of that oily hair and not mess up your hair care. Khloé shared that her favorite hair product is sold right at any shop and local drugstore — and it's affordable AF. The starlet said that she likes to keep it "old school" with her dry shampoo, which is what keeps her hair shiny and healthy without having to wash it daily. 
Khloé told E! News, "Old school does it the best! Psssst! Dry Shampoo has been around forever and when I don't have time to wash my hair, I just spray this and go." If you're looking to grab one for yourself, you can get it for only $6.59 at your local CVS. Love it!