Why Chrissy Teigen Just Walked Away From A New Job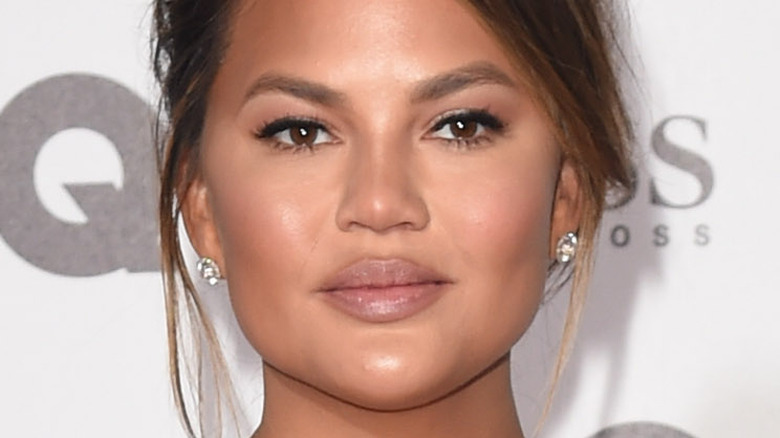 Shutterstock
Chrissy Teigen made headlines in May when reality TV star Courtney Stodden accused her of using social media to bully them in 2016. Stodden admitted in an interview with The Daily Beast that their marriage to the 51-year-old actor Doug Hutchison at just 16 years of age led to years of cyber bullying, with Teigen being one of the biggest offenders. The controversy sparked new allegations and headlines and eventually led to Teigen losing her latest job.
Teigen was set to lend her voice to the Netflix coming-of-age series "Never Have I Ever," but the cyber bullying controversy ended that job. Deadline notes that Teigen was reportedly the one who stepped back from the show and that the role she was playing, possibly a narrator, would be played by someone else.
"Chrissy Teigen has decided to step away from a guest voiceover role in one episode of the upcoming second season of 'Never Have I Ever,'" a spokesperson for the show said (via Deadline). "The role is expected to be recast."
Chrissy Teigen publicly apologized for her past social media behavior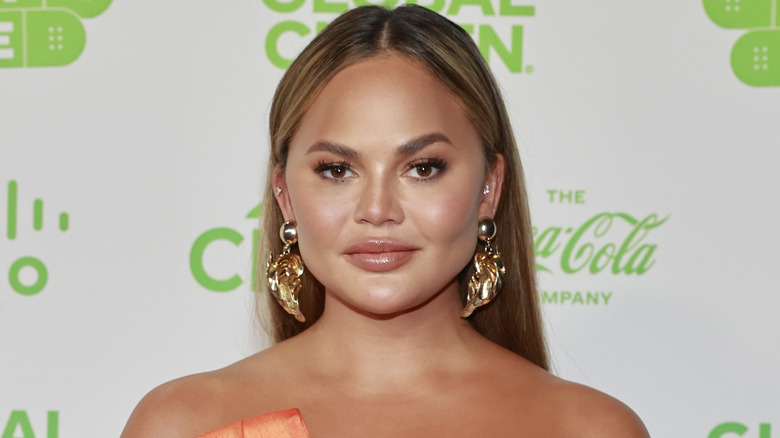 Emma Mcintyre/Getty Images
Chrissy Teigen, a model, actor, and wife of singer John Legend, has been an outspoken tweeter for years, with her short Twitter bio referring to her as a "demotivational speaker." After Courtney Stodden made the allegations against Teigen, claiming in The Daily Beast that she would send them Direct Messages (DMs) telling them to kill themself, Teigen publicly apologized for her behavior and took full responsibility.
"I'm mortified and sad at who I used to be. I was an immature, attention-seeking troll," Teigen tweeted on May 12. In the tweet thread, she added: "I have tried to connect with Courtney privately, but since I publicly fueled all this I want to publicly apologize. I'm so sorry, Courtney. I hope you can heal now knowing how deeply sorry I am." That was the last time Teigen tweeted, although her account remains active.
Stodden accepted Teigen's apology on her Instagram account, but pointed out with a screenshot that she is still blocked from Teigen's Twitter page. "I accept her apology and forgive her. But the truth remains the same, I have never heard from her or her camp in private. In fact, she blocked me on Twitter," Stodden posted. "All of me wants to believe this is a sincere apology, but it feels like a public attempt to save her partnerships with Target and other brands who are realizing her 'wokeness' is a broken record."