Dermatologist Secrets To Help Reverse Sun-Damaged Skin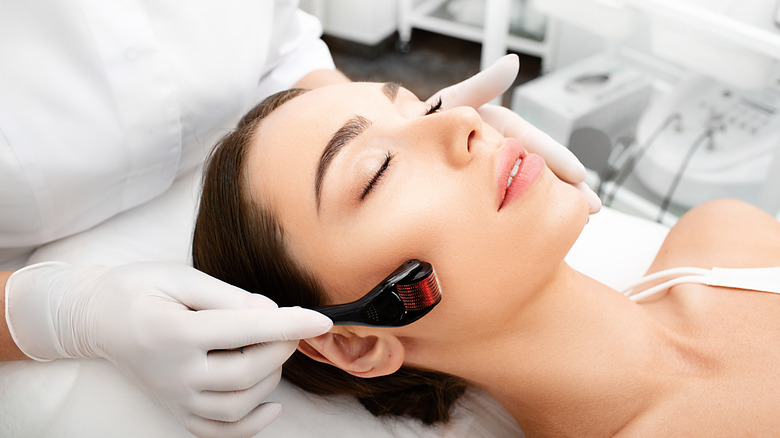 Shutterstock
Sun-shaming is a real thing. You likely know this if you've jumped head first into the ocean only to come out of the water to see a finger wagging in your direction with the reminder to layer on the SPF. Of course, sun shamers have a point — skin cancer is a real threat and unprotected skin can show early signs of aging.
Indeed Michele Green, MD, explains to Byrdie, "Sun damage is what happens when the skin is overexposed to the sun's UV rays. The UV rays can penetrate the skin even in the deepest layers and cause changes to DNA at the cellular level."
Even if you haven't gotten a sunburn recently, the damaging results of overexposure can linger underneath the surface. As for signs of sun damage, look for fine lines, loss of elasticity, wrinkles, sun spots and uneven skin tones and textures. However, "It can take years for sun damage to become visible because of the depth at which the UV rays damage skin cells," Dr. Green adds.
In the meantime, if you think that you may have symptoms of sun damage, there are a few ways to help your skin recover before you see serious signs. For instance, the outlet notes, Vitamin C can help slow the aging process. "Vitamin C is a powerful antioxidant that helps to combat the formation of hyperpigmentation, fine lines, and wrinkles that result from exposure to UV rays," Dr. Green explains. Furthermore, properties of this ingredient can also improve skin elasticity and spur collagen production.
Antioxidants help reverse skin damage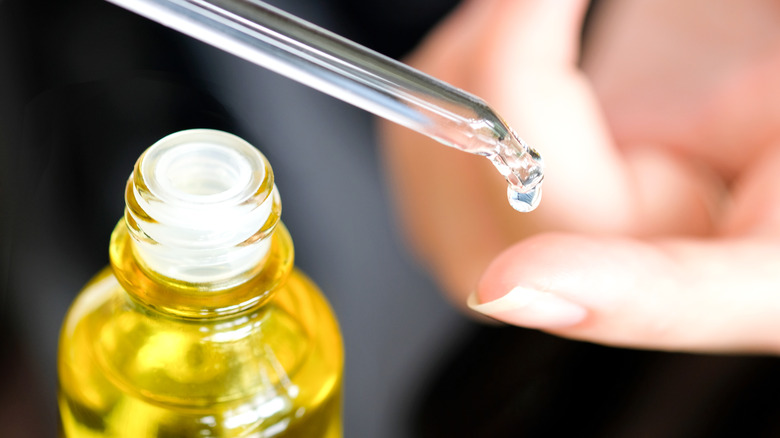 Shutterstock
After you've applied your Vitamin C serum and stayed consistent with it for a few weeks, you'll likely see your skin looking more plump and bright. By adding even more antioxidants to your routine, you can help prevent early signs of aging and support your skin's recovery. According to Goop, antioxidants combat free radical damage on the skin, helping reverse sun damage. The outlet notes that you can also ingest your Vitamin C or antioxidants if adding another topical product doesn't work for you. Since plants also contain a large amount of antioxidants, eating plant-based foods can help with this as well.
But, you can help your skin recover the most after the summer ends. Byrdie suggests making a facial appointment and asking for a few specific treatments. "In fall, chemical peels and the DiamondGlow Facial may be a great option to revive and repair summer-ravaged skin," esthetician, Edyta Jarosz, explains. "[This treatment] exfoliates the skin's surface, extracts impurities from pores, and infuses the skin with a targeted serum. The newest option is the TNS Advanced+Serum which targets coarse wrinkles, fine lines, sagging skin, and enhances tone and texture."
Otherwise, retinol can help re-texturize damaged cells and help spur collagen production, the outlet notes. Furthermore, this ingredient is one of the most powerful defenses against premature aging — second only to sunscreen.
If you get a sun burn this summer, load up on your antioxidants and prepare for next time.