Here's Where You Know iCarly's Laci Mosley From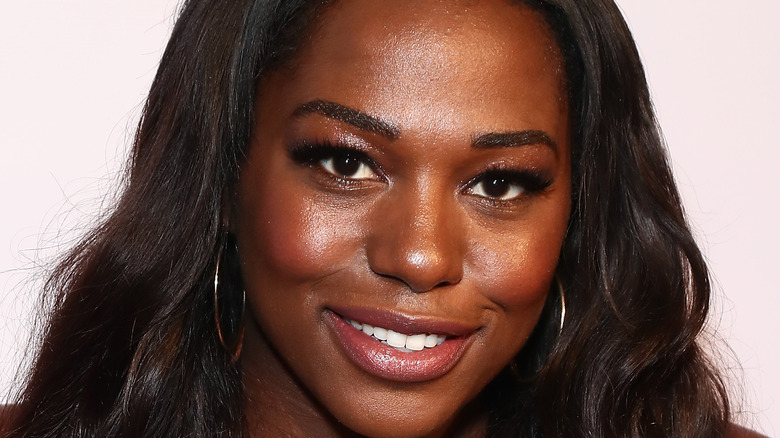 Leon Bennett/Getty Images
Fans of "iCarly" were ecstatic when news of a reboot dropped, and that excitement is reaching a fever pitch now that the show is set to premiere on Paramount+ on June 17, 2021. Fans can expect a lot of familiar faces when the reboot lands, including those of Miranda Cosgrove and Jerry Trainor, but they'll also be introduced to a few new characters as well.
One of those characters will be Laci Mosley's Harper, who is Carly's best friend and roommate, per Elite Daily. Mosley has already enjoyed a successful career as both an actress and a comedian, and many people also know her as the host behind the podcast "Scam Goddess." As explained in the theme song for the podcast, Mosley's show is all about "scams, cons, robberies, and fraud." She covers topics like Lou Pearlman, a former boy band manager who was convicted of a litany of charges in 2007 that include conspiracy and money laundering. 
Mosley explained to The Verge that she enjoys her podcast because she enjoys cons herself. "Getting over was always fun for me. I just love people who do that. There's something about con artists, they have this confidence, usually to the point of delusion: even if you don't belong there, feeling like you belong there and showing people you belong there. That's all you really need in life."
Laci Mosley is a native Texan who loves comedy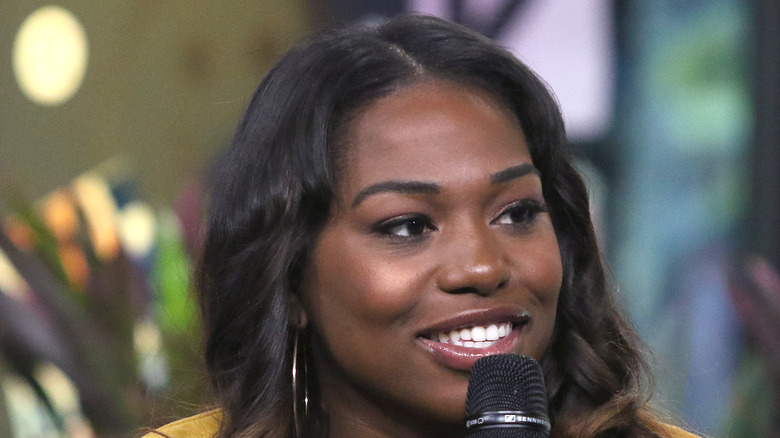 Jim Spellman/Getty Images
There's a lot to learn about one of the newest "iCarly" cast members. For starters, Laci Mosely was born in Terrell, Texas, on the fourth of July. She told The Texas Monthly that far from being bummed that she shared the day with basically the entire United States, her birthday was always really fun. "My birthday is July Fourth, and we'd always have a family reunion with this huge party. My cousins and I would throw firecrackers at each other, which was so country. It was just a really good time."
In addition to running her podcast, Mosley still works as a comedian. She is a regular at the Upright Citizens Brigade Theatre in Los Angeles, is a member of Project Rethink, and also had an appearance on season two of "A Black Lady Sketch Show" (via TV Over Mind).