The Truth About Shirley Temple's Hair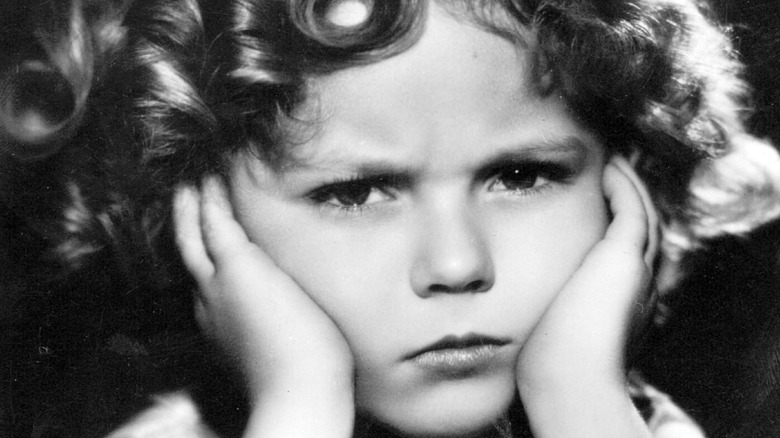 Hulton Archive/Getty Images
In obituaries like Glamour's, we remember Shirley Temple for her otherworldly ringlets. You could make a convincing argument that the child star's blonde curls helped Temple become, in 1936, more photographed than anyone on the planet, at least according to Time Magazine (via The Atlantic). Her curls (along with a Vassar Waver hair curler endorsement) probably had a lot to do with the fact that Temple had made $3 million before hitting puberty (via The New York Times). To this day, Refinery 29 will teach you how to sport "modern-day Shirley Temple curls," although curler endorsements are included in the tutorial. And probably at least once a day, someone on Twitter will tweet about how much they want them. 
Plot twist: Temple didn't have naturally curly hair (via Chicago Tribune). In fact, as disorienting as it might be to imagine, when she reinvented herself as a wildly successful Republican fundraiser and later a diplomat who impressed even Henry Kissenger, she did so sans-ringlets (via Los Angeles Times). 
Here's a truth: Temple's mother invented the look for the child sensation when the young, soon-to-be-star was barely walking. According to HJ, she modeled Shirley Temple's curls after Hollywood bombshell Mary Pickford, whose own curls were so famous that she once auctioned one off for $15,000 in support of the United States' World War I efforts (via NPR).
Shirley Temple didn't wear a wig. This is how she really created her curls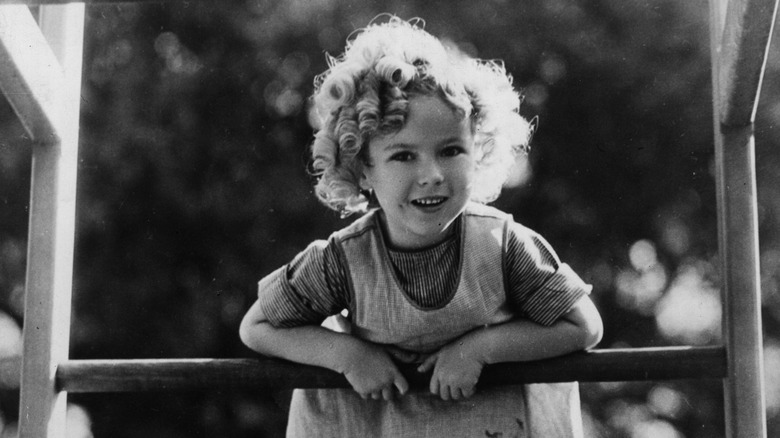 Hulton Archive/Getty Images
In her autobiography, Shirley Temple wrote that sometimes fans would pull her hair in futile attempts to prove she was wearing a wig (via Ranker). She wasn't. Instead, her mother Gertrude Temple vigorously and almost fanatically maintained  Shirley Temple's lustrous locks. In contracts she'd sign with studios, Gertrude Temple would ensure that only she could touch her daughter's hair (via The Washington Post). Up-keep required nightly bobby pins, set to create, per Los Angeles Times, exactly 56 curls on Shirley Temple's head. According to The Washington Post, every two weeks Temple's mom would wash her hair with the help of Castile soap and a vinegar rinse. Sundays, according to Anne Edwards in "Shirley Temple: An American Princess," were day-long curling sessions. Temple couldn't take out the curlers, lest she turn up less-than-perfect for Monday morning shoots.
Blake Lively might put mayonnaise in her locks, Catherine Zeta-Jones may well use beer and honey to condition hers, and Nicole Kidman cops to bathing her hair in cranberry juice (via Marie Claire). But it's hard to picture any single one of the Hollywood stars exhausting themselves as much as Temple must have to achieve their iconic dos. Of course, when Shirley Temple's hair changed as a teenager, so did her luck in Hollywood. Brown, straighter locks were just not that remarkable, according to film historian David Thomson (via The New York Times).