Terry Bradshaw's Net Worth May Surprise You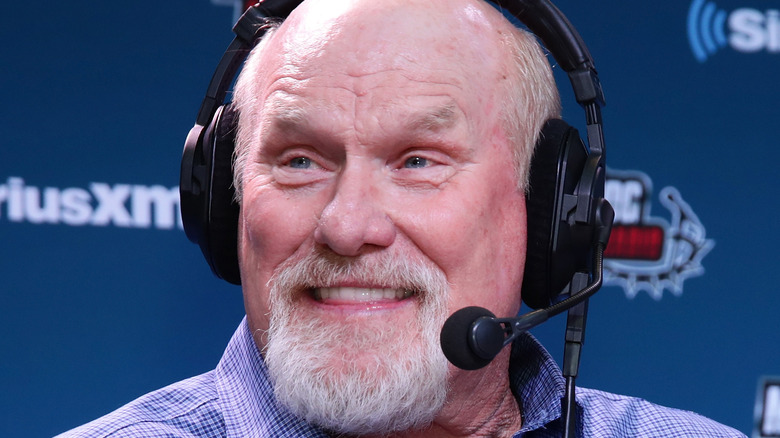 Cindy Ord/Getty Images
Terry Bradshaw is known best for his football career, but his professional life has been made up of other exciting ventures. 
As noted by Celebrity Net Worth, in college, he played at Louisiana Tech University, and for his first two seasons, he did not start: Phil "Roxie" Robertson did. However, Bradshaw stepped in after Robertson went from football to the Duck Commander company. Yes, he is part of that Robertson family, and Bradshaw even reunited with his old teammate and appeared on the group's reality TV show, "Duck Dynasty!"
Bradshaw's professional football career is even more impressive. As noted by Biography, the athlete helped lead the Pittsburgh Steelers to four Super Bowl titles. His 1972 "Immaculate Reception" pass has gone down in football history as one of the most acclaimed plays ever (via NFL). Since retiring (after a persistent elbow injury in the '80s), he has still been active in the NFL, as an analyst and a host, and was elected to the Pro Football Hall of Fame in 1989,
Terry Bradshaw's professional life has been made up of much more than the NFL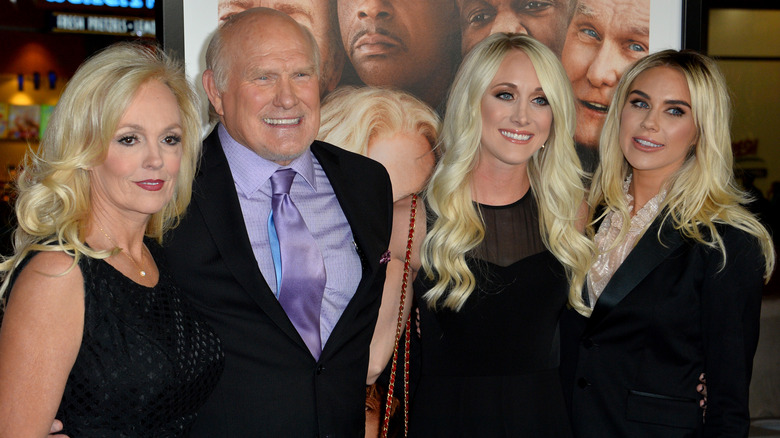 Shutterstock
Per IMDb, Terry Bradshaw has also been in an array of commercials and in several films, such as "Failure to Launch" and "Smokey and the Bandit II." The television series he has been on over the years include "Everybody Loves Raymond," "Married ... With Children," "Modern Family," "The League," "Malcolm in the Middle," and "Better Late Than Never." He hosted the short-lived "Home Team with Terry Bradshaw." Additionally, Bradshaw's wife, Tammy, and his daughters were featured on the reality show "The Bradshaw Bunch."
This former football player has earned money by flipping planes, too, just as some flip houses by buying them, fixing them up, and reselling them. "I buy a lot of planes," he told MarketWatch. "You have to be smart when you buy one. You have to use it for business. Then I learned how to flip a plane. You spend $4 or $5 million bucks and it might scare the heck out of you, but not me."
Based on all of this work and all of these achievements, Bradshaw's annual TV salary is $5 million, and his net worth is $45 million (via Celebrity Net Worth).