The Truth About Twisted Sister Frontman Dee Snider's Relationship With His Kids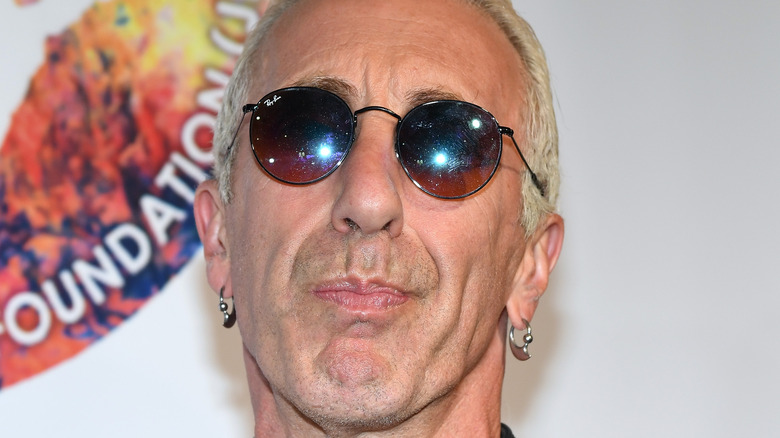 Ethan Miller/Getty Images
There's something about the royal families of rock and roll that feels made for reality TV. It could be the fun contrast of seeing literal rockstars getting bossed around by their kids, or the Adams Family-esque humor of seeing skulls, studs, and spiders as domestic decor. Either way, the success of Ozzy Osbourne and "The Osbournes" paved the airwaves for other rock family reality shows like Gene Simmons' "Gene Simmons Family Jewels," and Dee Snider's "Growing Up Twisted". But perhaps what's most intriguing about all of these shows is that the Snider family, like the Simmons and the Osbournes, seem to actually, well, like each other.
Ahead of their appearance on Celebrity Family Feud, the Snider's seem to have had a family meeting. Per Ultimate Classic Rock, Snider said, "We were kind of debating, do we go in and treat it like it's a joke — you know what I mean? Just like a big goof out of it — or do we take it seriously?" Dee Snider and family are extremely familiar with what television producers want from their reality and game show stars, so it's no surprise that they decided on a strategic approach that takes those expectations into account. They decided to take everyone by surprise and shoot hard for the win, with Snider noting, "They expect us to be a joke ... So we said, 'We're gonna go in there and go for the gold.'"
Dee Snider pulled strings to get daughter Cheyenne out of Peru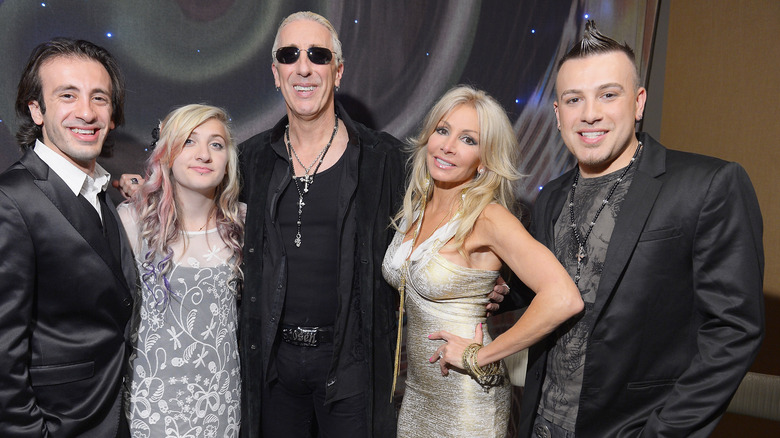 Michael Loccisano/Getty Images
The team style approach is a good sign that the family cares a lot about each other, as is the clear love between Dee and Suzette, his wife of 45 years. In an interview with The Sydney Herald, Dee said "Suzette has stuck by me through thick and thin." Describing how the couple almost broke up in 1984 when the heights of fame made Dee "a megalomaniac" and credits counseling with their reconnection. He also said in the same interview that he never wanted a daughter because "I knew she'd have me wrapped around her finger."
He wasn't wrong, it seems, since Dee pulled every string available to get his youngest child, and only daughter, Cheyenne out of rural Peru where she was on a spiritual retreat at the beginning of the pandemic (via Daily Mail).
Dee and Suzette have four children together, Jesse, Shane, Cody Blue, and Cheyenne. The family of six's appearance on "Celebrity Family Feud" is scheduled to air on June 20th. When asked how they did against NFL star Terry Bradshaw and family, Snider only said "I can't say how it went, other than to say we kicked ass. That I can say." (via UCR.com)