This Influencer Has A Morphe Makeup Collection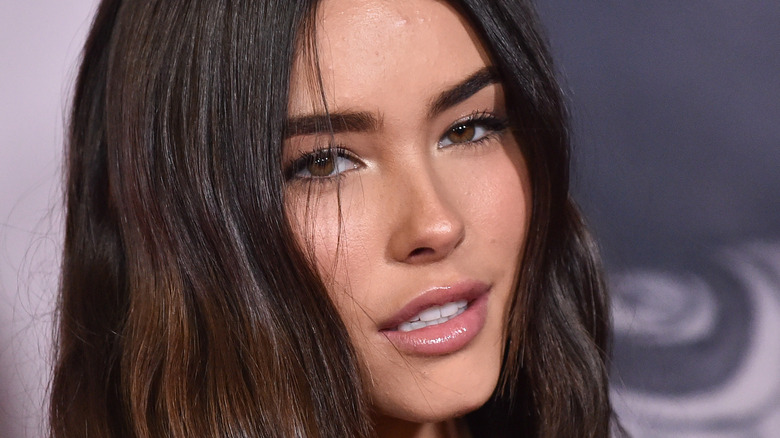 Shutterstock
As one of YouTube's most successful exports, it's no wonder that Madison Beer has partnered with Morphe to debut her first makeup collection. The singer-songwriter is known for her low-key makeup looks, often opting for dark, neutral shades to accentuate her features.
Initially discovered by Justin Bieber, Beer released her debut album "Life Support" in February 2021. Her Morphe collection takes its name from the last song on the record, "Channel Surfing," in addition to other titles on the tracklist making an appearance as shade names in her artistry palette like "White Rabbit," "Stained Glass," "Emotional Bruises," and the album name itself (via Morphe).
Beer's music definitely served as an inspiration to the palette, but she is also a huge fan of the makeup brand itself. "I wanted to make sure that I could make something that I could actually genuinely use," she told PopSugar. "I was just really involved in the entirety of the process."
Madison Beer wanted to simplify her makeup routine with this Morphe collab
The collection itself consists of products for the eyes and lips, as well as a highlighter and setting spray. One of the main pulls of the collection is the Channel Surfing Artistry Palette ($22), which features 20 shades that are her "absolutely musts for an occasion," as the product description reads. The palette was Beer's primary focus for the collection, and she already swears by the shades Zeppelin, which she uses as an eyeliner, and Stained Glass, which she utilizes as a highlighter for the inner corner of her eyes (via PopSugar).
Lip gloss was another focal point for the influencer, after only recently finding the right shade for her lips. The collection featured in her Morphe collab includes four neutral shades of cream and pink, plus a clear gloss for $35. If you're after one shade in particular, they're $10 individually.
You can also purchase a setting spray for $18 and a shimmer highlighter for $16, both of which come in two shades that give a sparkly glow.
And if there's one thing Beer wants fans to take away from her Morphe collab, it's that you can create an entire look just from the collection. "I know how it feels to carry around a 50-pound bag of makeup when you travel, or just like in general, and I want this to be a simple thing that they can use and get it done," she said (via PopSugar).