Rege-Jean Page Shares His Feelings On Watching His NSFW Bridgerton Scenes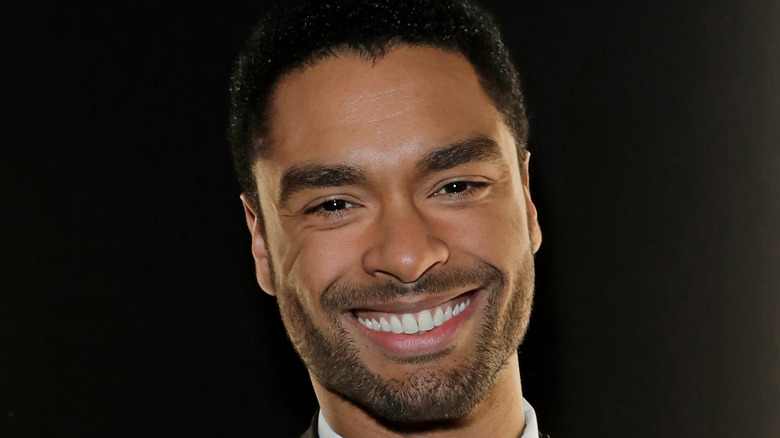 David M. Benett/Getty Images
When "Bridgerton" first aired on Netflix in 2020, it was pegged as an instant hit. It had serious scandal, sexy scenes, and a mystery at its core. Sadly, Elle reported that leading actor Regé-Jean Page won't be returning to the series as the Duke of Hastings. And in recent times, Page has shared his feelings on watching his not safe for work "Bridgerton" scenes back. In a roundtable with The Hollywood Reporter and other A-list actors, he revealed that he was just about as shocked as other viewers when he watched himself on-screen.
As Page sat down with Josh O'Connor, John Boyega, Jonathan Majors, and Chris Rock, no stone was left unturned. The "Bridgerton" actor revealed that "no one was sufficiently prepared" when "Bridgerton" first went out for the level of heat in the show. "I wasn't sufficiently prepared, and I was there," he laughed.
While the regency drama is definitely on the saucier side, Page said he definitely thinks it has a place in the series. "I think people were looking to be overwhelmed. My family doesn't want to be overwhelmed by my backside, specifically, too often, but they'll take it on this occasion because everyone seems to be terribly happy," he said.
"Bridgerton" shot Page to mainstream, A-List fame and he said that through the process of building his profile, he's focused on taking care of his family. "I need to look after my family in the more traumatizing work, as much as I look after them when they're going to have a couple of blushes," he said. 
This is not the first time Regé-Jean Page has spoken about the sexy scenes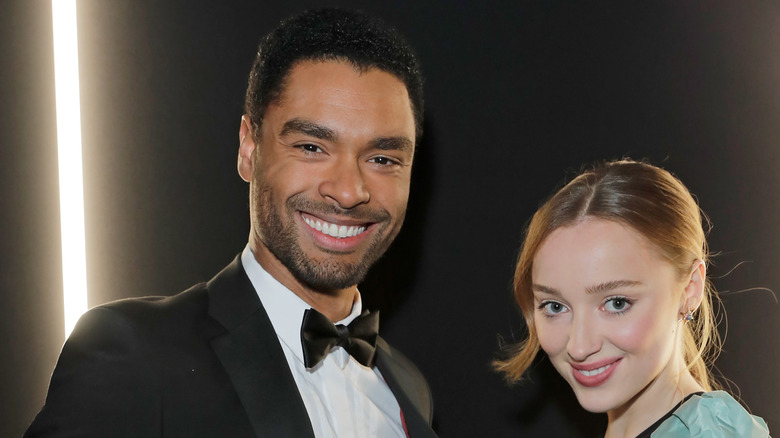 David M. Benett/Getty Images
This isn't the first time that Regé-Jean Page has spoken about his family's reaction to the hotter scenes in "Bridgerton." During his appearance on "The Graham Norton Show," Page said the show wanted to display a new sexual power dynamic which resulted in many scenes in the show.
He also revealed that he had a system for warning his family, but it wasn't quite foolproof. "We've got a family WhatsApp group so there were a few flashing red light emojis and a peach emoji. Certain people threatened to rate my peach. But we missed a couple of family members," he said, "So, a couple of cousins missed the memo and I got a very stern message in my Instagram DMs just saying 'there really needed to be a cousin warning. I had to make so many tactical cups of tea.'"
While Page won't be returning to "Bridgerton" as a cast member, he'll be watching Season 2 with other faithful fans. He told Variety, "I have nothing but excitement for 'Bridgerton' continuing to steam train off and conquer the globe. But there is also value in completing these arcs and sticking the landing."