Is This What Kim Kardashian Thinks Of Irina Shayk?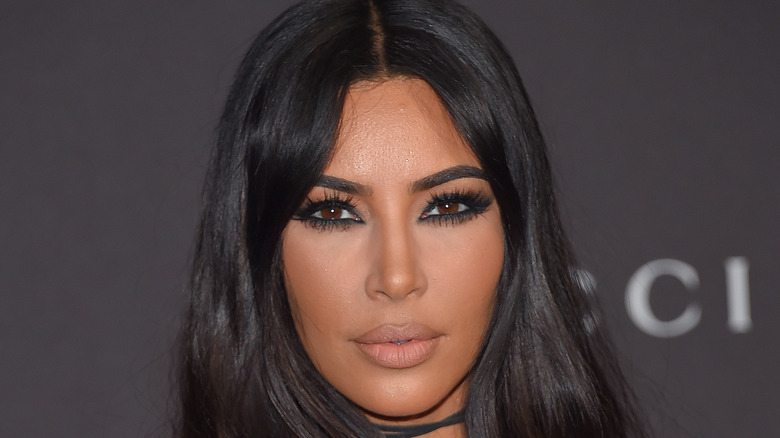 Shutterstock
Kim Kardashian and Kanye West made headlines around the globe after rumors of their impending divorce first started making the rounds during the last half of 2020 (via TMZ). In February, Kardashian finally filed for divorce from the "Jesus Walks" rapper after nearly seven years of marriage, and a source close to the "Keeping Up With the Kardashians" star dished on all the details about the aftermath of the former A-list couple's crumbling marriage, telling E! News at the time, "Kim was just tired of waiting. She tried to give it a chance. She wanted to do this last year. She gave it plenty of time but it's just time to move on. There were no affairs. No one did anything bad. They grew apart."
Months after Kardashian filed for divorce, rumors of a new romance between Kanye and Bradley Cooper's ex, model Irina Shayk, began to swirl. "Kanye and Irina are in a honeymoon, lovey-dovey phase right now," a source revealed to Us Weekly. "They're getting to know each other and having a lot of fun. It's not serious yet, but they like each other a lot. Kanye was the first one to reach out. The romance was similar to his [relationship] with Kim [Kardashian] because he saw her on his video shoot in 2010 and thought she was gorgeous. He always thought she was special and she held a place in his mind."
Kim Kardashian's opinion about Irina Shayk is actually quite surprising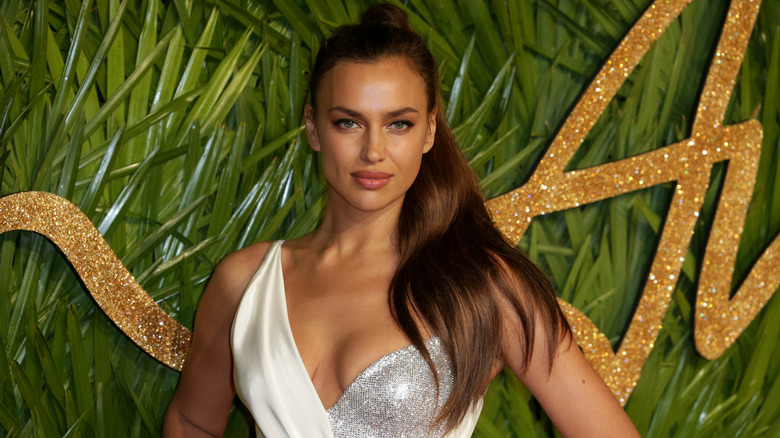 Shutterstock
According to Us Weekly, sources tell the outlet that Kim Kardashian has actually met Irina Shayk a few times throughout the years, and she reportedly doesn't have an issue with the model. "They share some mutual friends, and she likes Irina from what she knows," the source revealed. While Kardashian herself has yet to tell the world how she feels about her estranged hubby's rumored new flame, it seems like Kanye West has had his eyes set on Shayk for quite some time now and is enjoying their new relationship.
"They've been dating for a couple months now, from talking to meeting and now taking a trip for his birthday. Kanye loves that Irina is very easygoing and a laid-back person to be with," a source revealed (via Daily Mail). "Kanye also loves that Irina is an established and respected model in the fashion community. He loves that she carries clout with the fashion world. He thinks they could be a very chic power couple."