Hugh Grant Just Denied These Rumors About His Marriage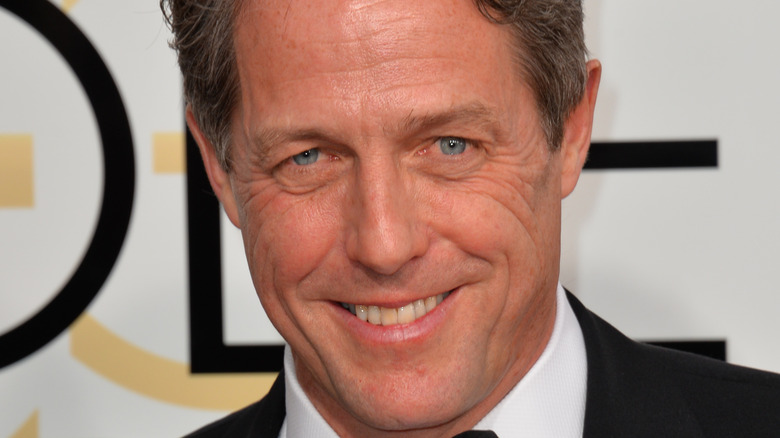 Shutterstock
Although acclaimed actor Hugh Grant has made it clear over the decades that he isn't the biggest believer in marriage, the "Love Actually" star decided to tie the knot with television producer Anna Eberstein in a low-key London wedding in 2018 (via Marie Claire). It's unclear when the electric pair first met. However, Eberstein gave birth to their first child together, John, in 2012. Following John's birth, the couple had a brief split, but have been together since the birth of their second child together in 2015.
Leading up to his union with Eberstein, the 60-year-old has shared a new perspective on marriage with the media. In an interview with Howard Stern, he said, "I can see the lovely aspect if you marry exactly the right person, your best friend, and it's cozy and it's lovely." Though Grant is deeply in love with his wife, his years of dismissing marriage has lead to continued suspicion about his decision to finally settle down. However, the London native does not take these allegations lightly (via The Daily Mail).
Hugh Grant married his wife for a specific reason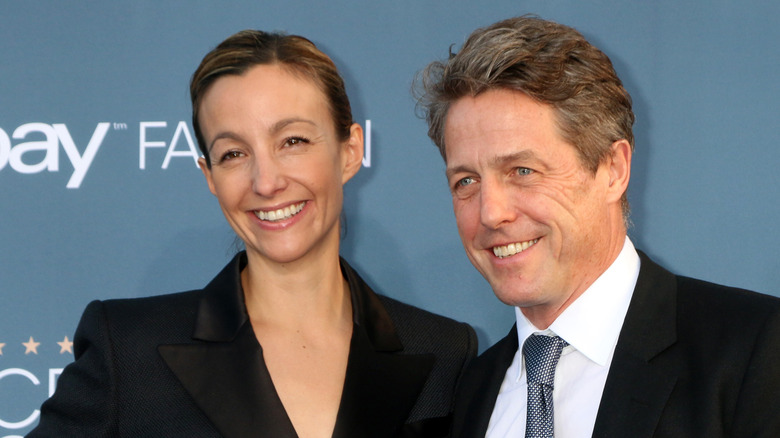 Shutterstock
Hugh Grant recently came across the claim that he married Anna Eberstein for a reason other than love (via E! Online). Upon searching "Hugh grants wife" in google he discovered a Nicki Swift article that stated, "Hugh Grant married Anna Eberstein for passport reasons". He took a screengrab of his discovery and shared it on Twitter with the caption, "No I didn't, @internet. I married her because I love her."
This false claim was circulated because of an interview Grant conducted with USA Today. In the 2018 piece, Grant explained, "My wife agrees with me that marriage is a pretty preposterous social construct. But when you've got three children, it's a nice thing to do." He continued, "I didn't like going through immigration into countries where they'd say, 'Everyone with a Grant passport, over here, and all the others through there. She went through with the nannies. That seemed all wrong." Though "The Undoing" star's marriage must have made a few logistical things easier, it's clear that his primary motivation for marrying his longtime partner was love.