The Big Mistake You're Making When Making A Vegetarian Dinner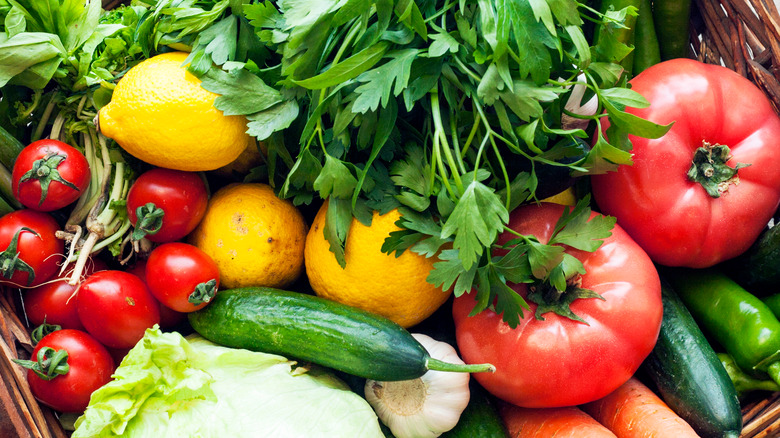 Shutterstock
It goes without saying that including a variety of vegetables in your diet has many health benefits. That's the reason why mothers, for centuries, have been insisting their kids "eat your vegetables" every day (via Food & Nutrition).
Vegetables are rich in nutrients that are essential for the body, including vitamins, potassium, folic acid, and dietary fiber. According to the Harvard School of Public Health, studies have shown that making different types of vegetables a part of your daily diet can help reduce the risk of developing heart disease and stroke. What's more, research also shows a strong link between the consumption of fruits and veggies and protection against certain types of cancers (via HSPH). Vegetarian diets are also popular because they help people lose weight and get rid of constipation (via WebMD).
While you can eat veggies at any time of the day — be it for breakfast, lunch, or as a pre-workout snack — having them for dinner is the best bet because preparing this meal requires you to spend more time in the kitchen. Therefore, you'll be able to cook your veggies properly. The way you prepare your veggies is crucial to reaping the maximum benefits as you may unknowingly take the vital nutrients out of them without realizing it.
Avoid this cooking mistake when preparing a vegetarian dinner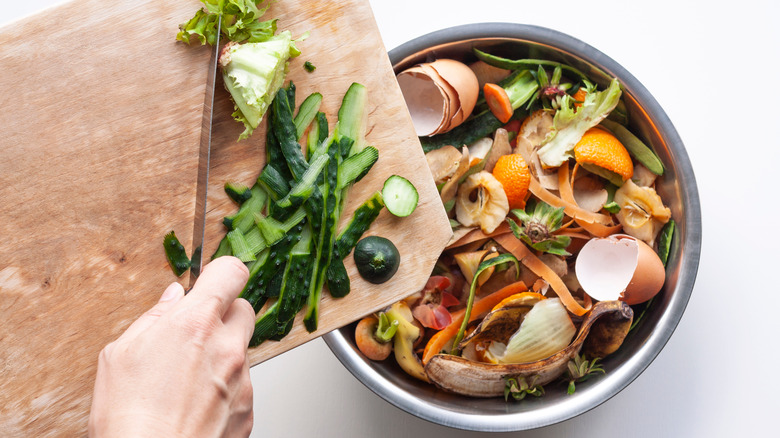 Shutterstock
Making a vegetarian dinner is not only a healthy option but adding colorful veggies to a dish also makes it esthetically appealing. However, did you know you could strip your veggies of all the nutrients if you chop them the wrong way.
For instance, if you're planning to cook broccoli or cauliflower for dinner, make sure you don't chop off the stalk and get rid of the leaves as they are rich in nutrients and fiber. Similarly, don't skin the potatoes or peel off the cucumber to make the most of these veggies (via Eat This, Not That). You might be surprised, but you can even include onion peels, celery leaves, and Swiss chard stems to your favorite dinner recipes. 
If you're not sure how to incorporate stalks, peels, and leaves into a dish, simply use them in soups, stir-fries, and salads and everyone would happily devour them. Just make sure to use the right amount of seasoning to give your dish a uniform taste. Also, never overcook your veggies (via Forkly).
So, the next time you step into the kitchen to prepare a scrumptious vegetarian dinner, make sure you get rid of the peeler and utilize all parts of your veggies. It would not only give you numerous health benefits but would also prevent food wastage.