Meghan Markle Recalls This Sad Memory From Her Childhood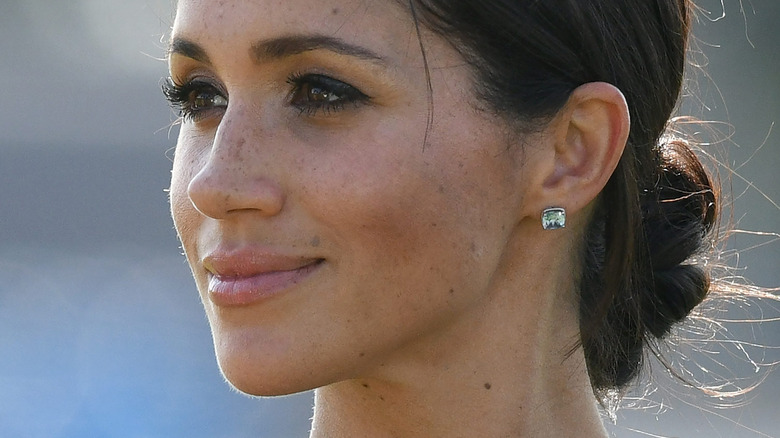 Shutterstock
Children's books are where imaginations can be stretched, where animals can speak, and toys and humans can get together in order to go on fascinating adventures. But the sobering truth is that there aren't that many books out there with ethnically diverse heroes. In a study conducted in the U.K. and reported by The Guardian in 2020, the Centre for Literacy in Primary Education pointed out that just 5% of children's books published in 2019 had a person of color; that figure was at 4% in 2018, and 1% in 2017. ABC says part of this comes from the belief that books with more ethnically diverse characters don't sell.
Meghan Markle, Duchess of Sussex, didn't need a study to tell her this, because it was a gap she noticed when she was a child. Markle told NPR's "Picture This": "Growing up, I remember so much how it felt to not see yourself represented. Any child or any family hopefully can open this book and see themselves in it, whether that means glasses or freckled or a different body shape or a different ethnicity or religion."
The Bench is inspired by the relationship between Prince Harry and Archie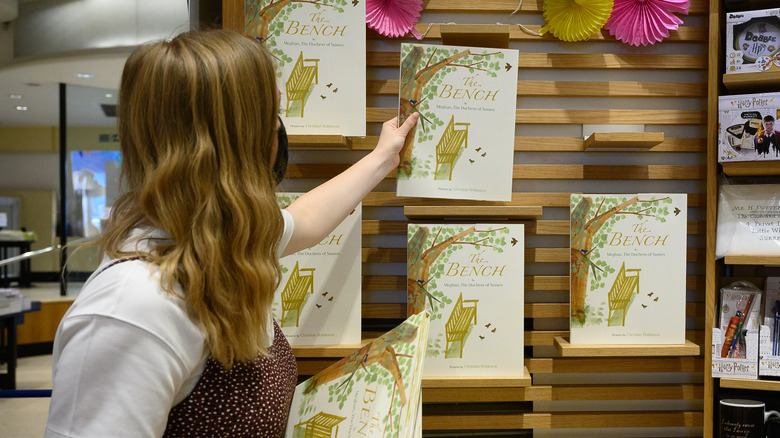 Leon Neal/Getty Images
Meghan Markle says her book "The Bench," which was published last month, is inspired by the relationship between her husband Prince Harry and son Archie. With her book, Markle to depict the relationship between fathers and their sons. She told NPR (via CNN), "So, in this story, I'm observing this love between my husband and our son and imagining what it will be as they have more shared moments as our son gets older."
"From scraping a knee to having a heart broken, whatever it is that they always reset at this bench and have this moment to bond," Markle explained. The interview, which was recorded before the birth of her daughter Lilibet Diana, skirts around all the controversies which have arisen since then.
Markle's debut book is currently No. 1 on The New York Times' Best Sellers List under the Children's Picture Books category.