The True Story Behind The Illustrations In Meghan Markle's The Bench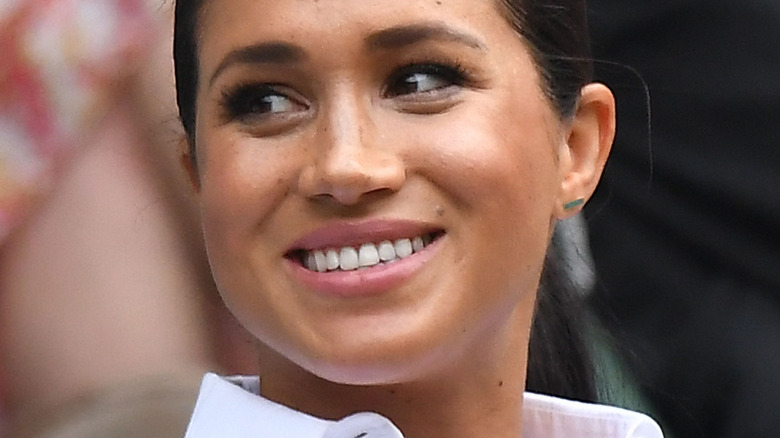 Shutterstock
This year, Meghan Markle is celebrating Father's Day in a uniquely special way; by authoring her very first children's book all about the relationship between fathers and sons. Last month, the former royal announced that on June 8, she would release her debut book titled "The Bench." "'The Bench' started as a poem I wrote for my husband on Father's Day, the month after Archie was born," Markle said in the press release from publisher Random House Children's Books (via People). "That poem became this story."
The book is also accompanied by illustrations from Caldecott-winning artist Christian Robinson. "Christian layered in beautiful and ethereal watercolor illustrations that capture the warmth, joy, and comfort of the relationship between fathers and sons from all walks of life; this representation was particularly important to me, and Christian and I worked closely to depict this special bond through an inclusive lens," Markle said in her statement. "My hope is that 'The Bench' resonates with every family, no matter the makeup, as much as it does with mine."
Now, in an exclusive interview with National Public Radio (NPR), Markle is sharing the story behind her book's illustrations.
Markle shares the challenges behind the illustrations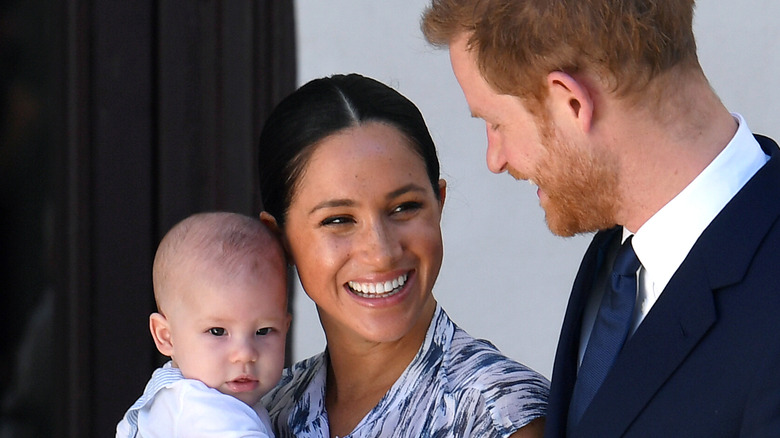 Pool/Getty Images
In her interview with NPR this Father's Day morning, Meghan Markle revealed that she specifically requested Christian Robinson to illustrate her book, "The Bench". "This was just like, one day getting an email being like, 'Would you want to work with Meghan, The Duchess of Sussex?' And I'm like, in complete disbelief and excited," Robinson explained. "For me it was a no brainer."
However, the exciting project also came with a set of challenges, as Robinson would have to utilize watercolor — a medium he doesn't typically work in. "I wanted him to just try something a little bit new and work in watercolor," Markle told NPR. "And that was specifically because I just felt that when you talk about masculinity and you talk about fatherhood, it can often not come across with the same softness that I was really after for this book. And I just wanted this to feel almost ethereal and light and Christian was able to use that medium and create the most beautiful images."
Robinson was more than happy to take on this challenge, saying, "What makes creativity fun is when things are improvised ... when you kind of have to explore and play and experiment. I really think it was just the right note" (via NPR).