The Unexpected Reason Father's Day Is Painful For Bindi Irwin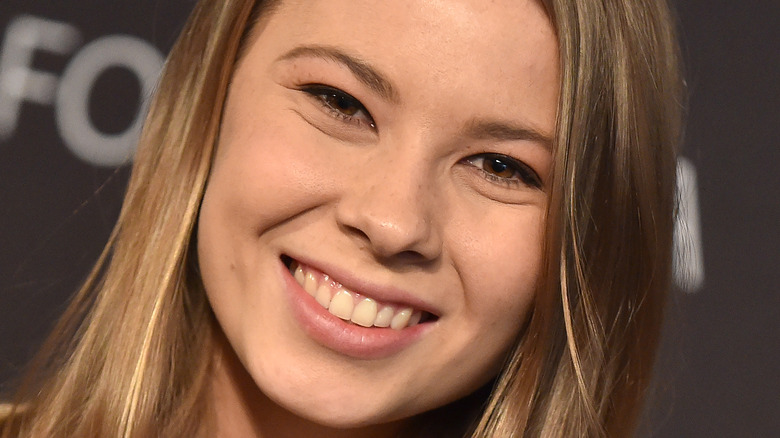 Shutterstock
Similar to millions of others across the globe, Australian television personality Bindi Irwin paid tribute to the amazing fathers and father figures in her life. Yesterday, Irwin penned a heartfelt message to the "three most incredible fathers" in her life. The first of these father figures is her father, Steve Irwin, an Australian zookeeper and media personality who died in 2006 when he was pierced in the chest with a stingray barb (via The Sun). Irwin also paid tribute to her father-in-law, Chris Powell, and her husband, Chandler Powell, who became a father to their first child, Grace, back in March (via Daily Mail). "My dad taught me the importance of strength when standing up for what I believe in and to have empathy for all living beings. My husband amazes me every day with his kind and steadfast heart, his love for our daughter is infinite. My father-in-law works tirelessly for his family and is always there with a word of encouragement. These extraordinary men inspire me and I love them so very much," Irwin wrote in an Instagram post. 
When one person commented on the post to ask why Irwin failed to include her grandfather, Bob Irwin, she got incredibly candid about their strained relationship in comments that have since been deleted, but still documented through screenshots captured by several sources, including TMZ.
Bindi Irwin claims to have experienced an 'abusive relationship' with her grandfather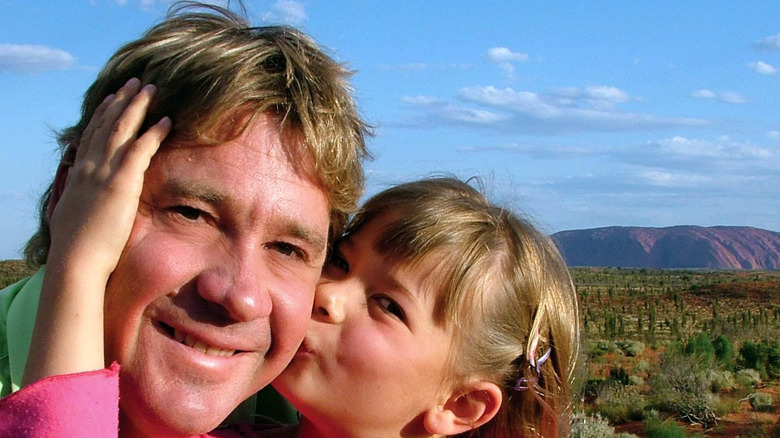 Handout/Getty Images
In a comment that has since been deleted, Bindi Irwin admitted that she had shared quite a tumultuous relationship with her grandfather, Bob Irwin, in the past. "Unfortunately, my grandfather Bob has shown no interest in spending time with me or my family," Bindi wrote in a comment on an Instagram post she made yesterday, according to 7News. "Publicly he continues to claim that he wants to spend time with us while privately my entire life has been psychological abuse from him." Bindi's grandfather and Steve Irwin's father is an animal conservationist and former zookeeper who founded the Beerwah Reptile Park in Australia, which eventually became the Australia Zoo (via Australia Zoo website). "From the time I was a little girl he has ignored me, preferring to spend time doing anything else rather than being with me, Bindi said. "He has never said a single kind word to me personally. It breaks my heart but it is not healthy to engage in an abusive relationship."
In 2008, Bob Irwin quit his job at the Australia Zoo, which is now run by Steve Irwin's wife, Terri Irwin, over a disagreement regarding the running of the property. Ever since, Bob began distancing himself from the rest of the family (via The Sun). Currently, Bob Irwin lives on a secluded property in Australia, which is paid for by the family, according to Daily Mail Australia. Though the family has attempted to be close with him, it appears as if Bob Irwin wants nothing to do with his family.