The Truth About John Agar, Shirley Temple's First Husband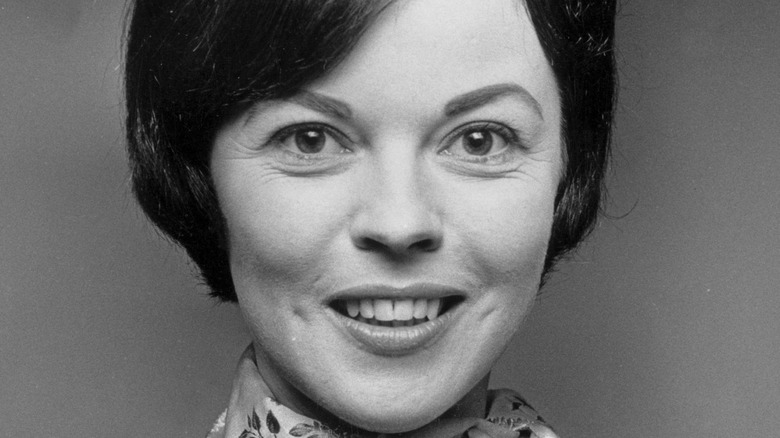 Central Press/Getty Images
Child star Shirley Temple first graced the silver screen in 1932 with "Red-Haired Alibi." The late actor went on to star in more than 50 films during the course of her career (via IMDb). With her curly locks, dimples, tap dancing, and adorable singing voice, Temple quickly became Hollywood's biggest star of the Depression Era (via New York Times). However, as all fame ebbs, so did Temple's, particularly when she hit her teenage years. Temple's hair straightened and darkened and was regarded by film historian David Thomson as "an unremarkable teenager." But one man was still captivated by Temple's charm.
Before meeting her second husband, Charles Alden Black, Temple was swept up in another whirlwind romance. Seven years her senior, Army Air Corps Sergeant John Agar fell under Temple's spell at a Beverly Hills party. Agar, the elder brother of one of Temple's classmates, proposed to Temple just days before her 17th birthday. The two were married from 1945 to 1949; however, their marriage wasn't all "Animal Crackers" or "Good Ship Lollipops." 
Shirley Temple's first husband John Agar struggled with alcohol abuse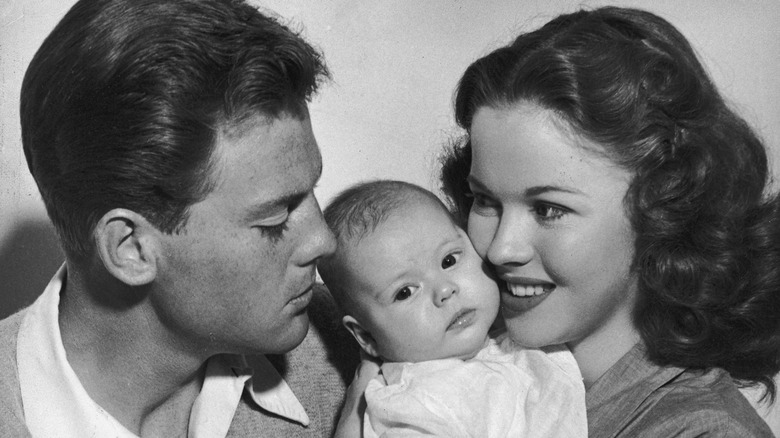 Hulton Archive/Getty Images
Unable to handle the fame that came with being married to America's sweetheart, Agar, who was also an actor, turned to alcohol (via The New York Times). He realized, even after starring opposite his wife in "Adventure in Baltimore" and "Fort Apache," that he would never make his way out of her shadow (via Cheat Sheet). In Temple's autobiography, "Child Star," she recalled Agar having an unpredictable temper that often exploded into violence (via The Telegraph).  
Agar's reckless behavior was only amplified by his drinking, resulting in several arrests and affairs during their marriage. The couple had their first and only child together in 1948, Linda Susan Agar, but the trio were far from the perfect family. After four years of marriage, Temple filed for divorce, accusing Agar of "mental cruelty," and was granted sole custody of their daughter.
After the divorce, the public turned against Agar for mistreating the Hollywood legend. Agar continued to drink excessively, resulting in more arrests for driving under the influence (via MST). Agar eventually found success in Hollywood via the B-level science fiction genre, with films like "Revenge of the Creature," "Tarantula," and "Frontier Gun" (via IMDb), but his fame extended no further than expo conventions and autograph shows. Meanwhile Temple went on to marry Charles Alden Black, whom she called her "true soulmate" (via Fox News).
When Shirley Temple heard of Agar's death in 2002, she stated, "I hope he has peace."