Piers Morgan's New Nickname For Meghan Markle Is Raising Eyebrows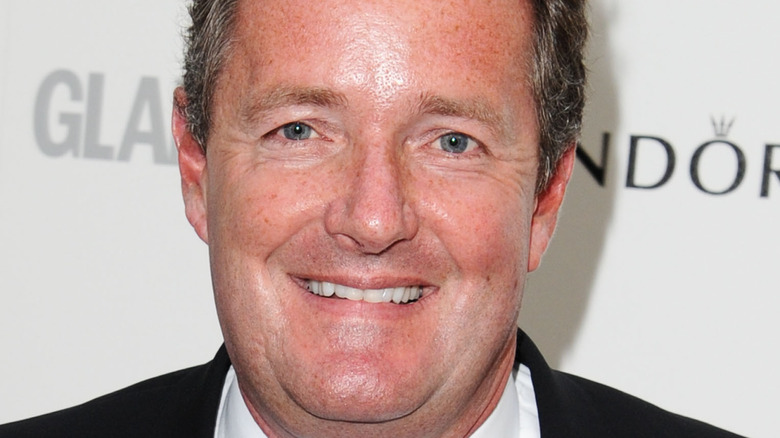 Shutterstock
Meghan Markle remains a hot topic of discussion worldwide, but nobody is talking about her more than Piers Morgan. The controversial TV host, who was once memorably ghosted by the Duchess of Sussex back in the day, can't seem to let go of his negative feelings towards her.
In March, Morgan infamously criticized Markle for speaking out during her joint Oprah interview with Prince Harry, disbelieving her account of feeling suicidal during her time with the royal family. Describing the interview as "absolutely disgraceful," Morgan claimed he was "sickened" by the famous couple's behavior.
As Business Insider reported at the time, TV watchdog Ofcom received a record 41,000 complaints after Morgan aired his opinions. Even after his comments cost him his high-profile job hosting "Good Morning Britain" (in one way or another), Morgan refused to walk back his negative comments about Meghan, reiterating on Twitter that he still didn't believe a single word she said. 
It's clear that Morgan's biggest bugbear is Meghan Markle — and the TV host continues to take issue with her own account of time spent in the royal family, leading him to coin a new nickname for the former actor. 
Piers Morgan continues to discredit Meghan Markle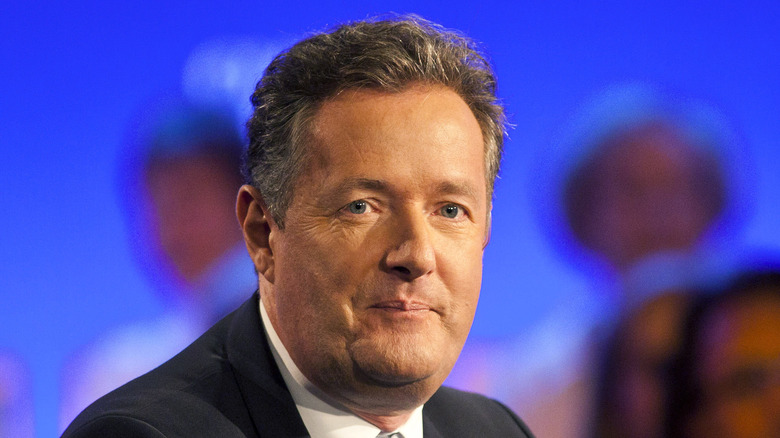 Ramin Talaie/Getty Images
Taking to Twitter on June 19, professional agitator Piers Morgan clarified he wasn't fired from "Good Morning Britain" after his comments about Meghan Markle — but rather "left GMB because I declined to apologize for disbelieving Princess Pinocchio." 
As Page Six reported at the time, Morgan stormed off the set of "GMB" in March after an uncomfortable discussion with colleague Alex Beresford, who challenged his incessant criticism of Meghan Markle.
"I understand that you don't like Meghan Markle. You've made it so clear a number of times on this program, and I understand that you had a personal relationship with Meghan Markle and she cut you off," Beresford began (per Page Six). However, he also argued, "Has she said anything about you after she cut you off? She's entitled to cut you off if she wants to. And yet you continue to trash her."
But it looks like the occasional tabloid writer is still a host on ITV, bragging in response to a since-deleted tweet that he's still technically employed by the network. Morgan even shared news of an interview show he's spearheading. Referring to another tweet speculating on his return, the TV host quipped, "Did anyone take my dressing room?" 
Markle notably hasn't responded to Morgan's constant attacks, though she did personally make a complaint about him to Ofcom following the "GMB" broadcast (via the Daily Mail). 
If you or anyone you know is having suicidal thoughts, please call the National Suicide Prevention Lifeline​ at​ 1-800-273-TALK (8255)​.