Who Is RuPaul's Drag Race's Serena ChaCha?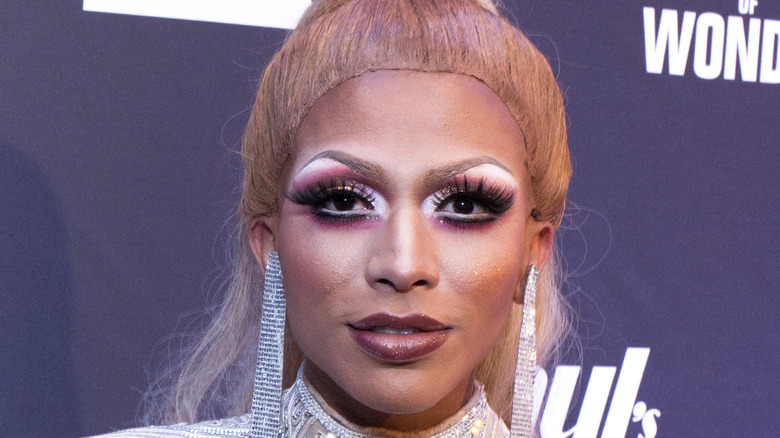 Santiago Felipe/Getty Images
Season 5 of "RuPaul's Drag Race All Stars" was one of the best seasons of the series to date. However, the upcoming sixth season of the completion series has the potential to be even more eventful and entertaining. 
The series is slated to begin airing on Paramount+ on June 24 (via Variety). In typical "All-Stars" fashion, Season 6 will give past contestants from "Drag Race" an opportunity to return to the main stage and compete for redemption and a $100,000 cash prize.
In a preview for the show, host an creator RuPaul teased, "This season of 'All-Stars' is going to be a game within a game," per Entertainment Weekly, and revealed that there would be a big change to the competition. One of the biggest changes "All-Stars" already revealed, is that 13 queens will get a chance to compete this season instead of the usual 10. While each of the competitors seems ready to take the completion by storm, one queen, in particular, stood out from the rest.
Serena ChaCha is ready to make Drag Race herstory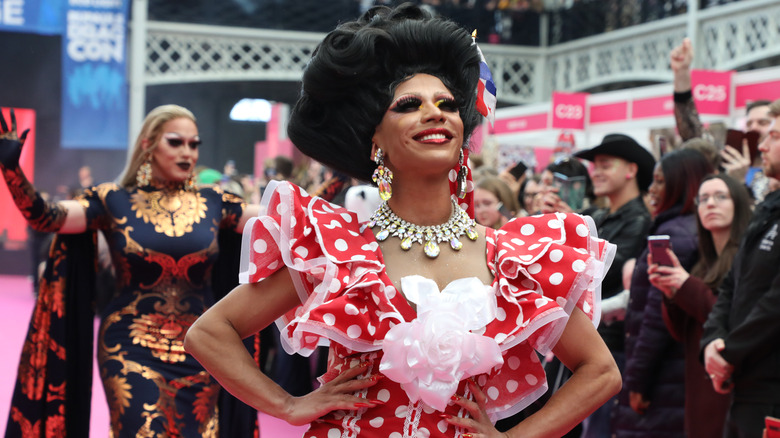 Lia Toby/Getty Images
Serena ChaCha competed on Season 5 of "RuPaul's Drag Race" back in 2013 (via Variety). At the time, Serena had just graduated with her BFA from Florida State University, according to the school's official website, and was one of the youngest competitors on her season. Unfortunately, Serena was forced to sashay away at the end of the second episode and is best known for being roasted by the other queens on the after-show "Untucked" before getting sent home (via Screen Rant).
Though Serena didn't have an opportunity to showcase her talents on "RuPaul's Drag Race", since joining the franchise she has made a name for herself and started a successful business. Serena is a very skilled makeup artist and runs her the wig retailer, "Serena ChaCha Wigs" (via Beauty Is Talented).
Serena is well-known for her own creative wigs and offers the same caliber of products on her online store. In a special "Meet the Queens" episode of the series, Serena expressed, "Throughout the last few years I've really grown to become a strong contender now available in "All-Star" six. Since Season 5 of "RuPaul's Drag Race", my drag really has evolved. I chose to continue to do drag and in every queen who decides to wear my hair I've learned the essence of every Queen's drag and their ideas and that really has polished and evolved Serena ChaCha into a complete glamazon."