Khloe Kardashian Claims This Is Why She Got Fewer Wardrobe Choices At Photo Shoots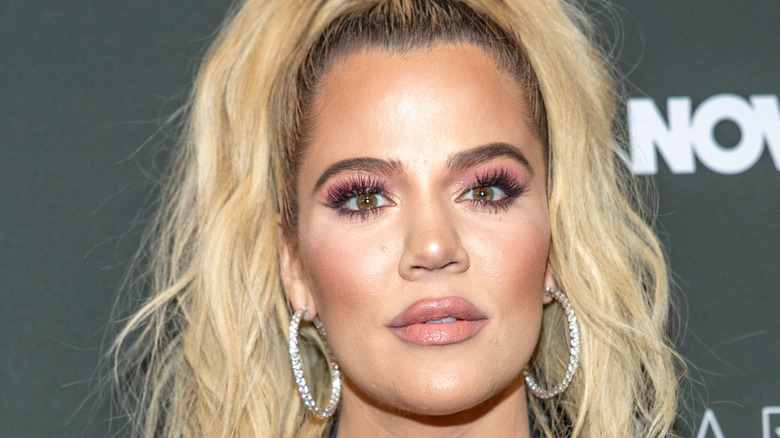 Shutterstock
The two-part reunion special following the last episode of "Keeping Up With the Kardashians" after a 14-year run has yielded some very interesting revelations from its stars (via Insider). We learned Kim regrets how she ended things with her husband of 72 days, Kris Humphries, and that she feels she owes him an apology. We found out Scott Disick believes younger women seek him out, and not the other way around. And Kendall Jenner said the show kept her from getting work as a model. Now, Khloé has made another shocking claim.
The youngest of the three Kardashian sisters revealed that while Kim and Kourtney would get "racks and racks of clothes" for photo shoots, she was often presented with only a few wardrobe options (via Insider). And the reason for this different treatment will break your heart. Because it turns out stylists told her the lack of available outfits was very deliberate.
Khloé Kardashian's self esteem suffered as a result of the show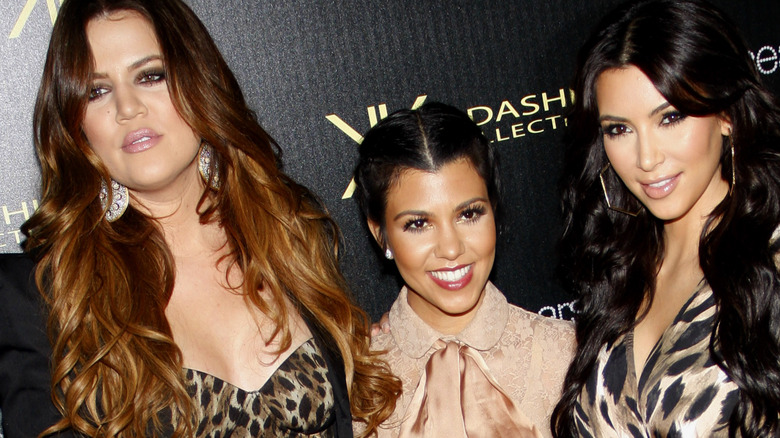 Shutterstock
As Khloé told Andy Cohen during the reunion, "I was told by so many different stylists — I was given about two or three pieces of clothing, that's it, and not to worry because I'll be in the background anyway. Like, I wouldn't be in the forefront," (via Yahoo!).
The Good American founder added that not only did she receive fewer outfit choices, but when it came time to do the actual shoots, photographers would, without fail, position her behind Kim and Kourtney. "It was never a question. It was a fact, and it was very blatant as well," the 36-year-old claimed.
Sadly, when the show debuted and throughout its tenure, Khloé felt the media painted her as the "fat and ugly sister" which left her feeling very insecure — something she never experience pre-"KUWTK." The mom of one even got a nose job, which she admitted to during the reunion special.