How To Recreate Allie's Hair From The Notebook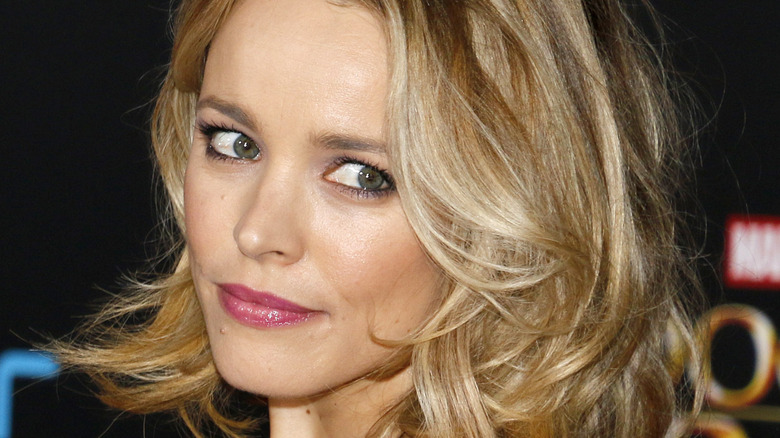 Shutterstock
Out of all the romantic movies ever made, "The Notebook" is one that gets us every single time. The 2004 film based on the best-selling Nicholas Sparks novel not only has all of the tension, drama, and romance that any love story needs, but it's also so well cast that we will never get over the Rachel McAdams and Ryan Gosling pairing (via IMDb). The movie, which follows wealthy Allie through her romance with mill worker Noah, pulls on every single one of our heart strings. 
Aside from being one of the absolute best romantic films of all time, the style and beauty departments on set absolutely killed it. Let's face it, all of Allie's looks in "The Notebook" were absolutely flawless. From the carnival look to the kissing in the rain, Allie's makeup and hair were always on point. Now, beauty experts are sharing exactly how to get that "Allie hair" on your own. 
How to get Allie's retro look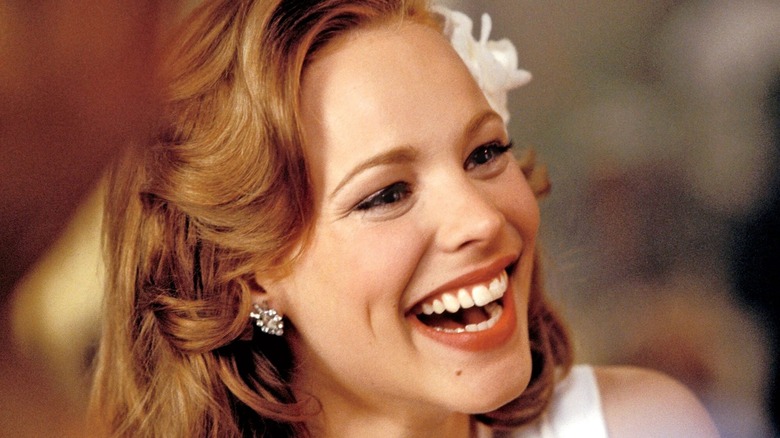 New Line Cinema
"The Notebook" was set in the 1940s in South Carolina, so Allie's look is seriously retro in 2021. But, that kind of look and vibe is absolutely making a comeback when we want to go for that dramatic style. Courtney Nanson, stylist at Jose Eber Salon in Beverly Hills, shared exactly how to get that glamorous hairstyle that is both chic and effortless on our own, at home (via Seventeen). 
First, you'll want to wash your hair completely with shampoo and conditioner, and finish with a smoothing serum. Because the '40s style had tons of body and volume, drying your hair is going to be a process. Nanson suggests to flip your head upside down while blowdrying to achieve that look. When you're drying your hair, finger comb it from root to tip until it's completely dry. 
Next, you'll need a one-inch curling iron to get those effortless, bouncy curls. Part your hair into two-inch, vertical sections and pin the portions up that you're not focusing on until you're ready. With your curling iron, curl your hair up towards your face. After curling your hair, you want to take a soft brush and gently brush through the curls so they look less "ringlet" and more like natural waves. Make sure your curls are all facing the same direction!
And, to finish it off with that signature "Allie" look, you can pin one side back with some bobby pins! Wa-la!