Did Angelina Jolie Just Hint At Health Problems For Daughter Zahara?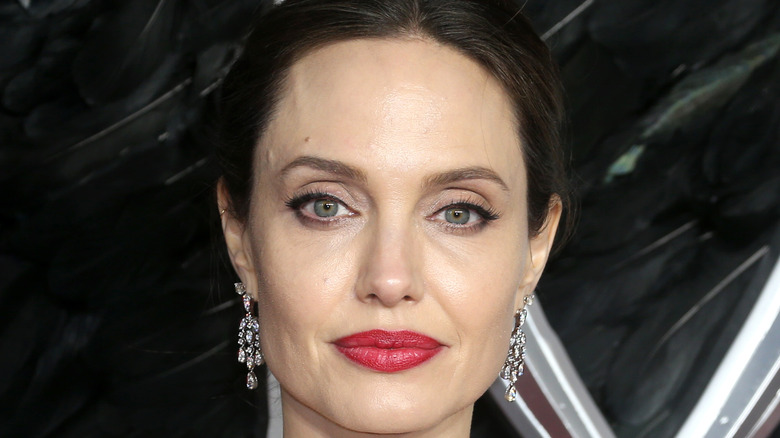 Shutterstock
Until paparazzi recently snapped photos of Angelina Jolie traveling with all six of her children, many fans hadn't realized just how big her brood really is. The whole gang, which includes Maddox, 19, Pax, 17, Zahara 16, Shiloh, 14, and 12-year-old twins Vivienne and Knox (via The Sun), are rarely spotted all together. However, the actress recently told British Vogue that throughout the duration of the COVID-19 pandemic, they all spent their days huddled together at home — a home filled with laughter, lizards, and impromptu political debates. The unforeseen events led the endlessly hustling actress turned filmmaker (and humanitarian) to hang up her many professional hats to put on an entirely new one: that of a stay-at-home-mom.
"I feel like I'm lacking in all the skills to be a traditional stay-at-home mom," she told British Vogue. "I'm managing through it because the children are quite resilient, and they're helping me, but I'm not good at it at all." Based on what she said in a piece penned for TIME, it seems that one of the things Jolie's children have to overcome is receiving less than quality health care.
Angelina Jolie claims her children receive less than quality healthcare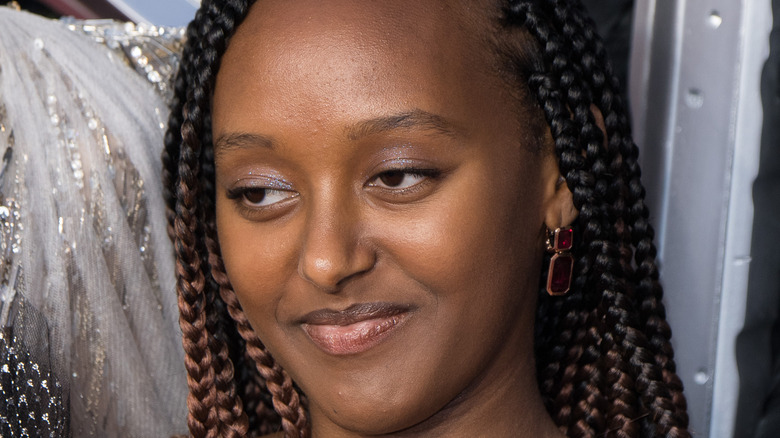 Jeff Spicer/Getty Images
As a contributing editor for TIME, Angelina Jolie sometimes seizes the opportunity to express her opinions in the award-winning magazine. In a recent piece, she gave a rare glimpse into her life as a mother of six. The main focus, however, was on medical student Malone Mukwende and his initiative to increase knowledge about treating ailments on Black and Brown skin, as it is a topic not often covered in medical school resources (via the Daily Mail).
In the interview-style article, she sympathized with Mukwende. "I have children from different backgrounds, and I know when there was a rash that everybody got, it looked drastically different depending on their skin color," the actress wrote. "But whenever I looked at medical charts, the reference point was always white skin," she added.
Then, Jolie gave a recent example of this phenomenon from her own life. She wrote that her daughter Zahara, whom she and her estranged husband Brad Pitt adopted from Ethiopia, had recently undergone surgery. During the experience, the mama bear noted some discrepancies in her daughter's care. "Afterward a nurse told me to call them if her skin 'turned pink,'" she said. She went on to discuss how problematic this advice was, as "it's just not going to happen in that way and if you're unaware you probably won't call the doctor." Jolie didn't give any additional details about what procedure her teen underwent, but we certainly hope she had a speedy recovery.