Why Winston Marshall Quit Mumford & Sons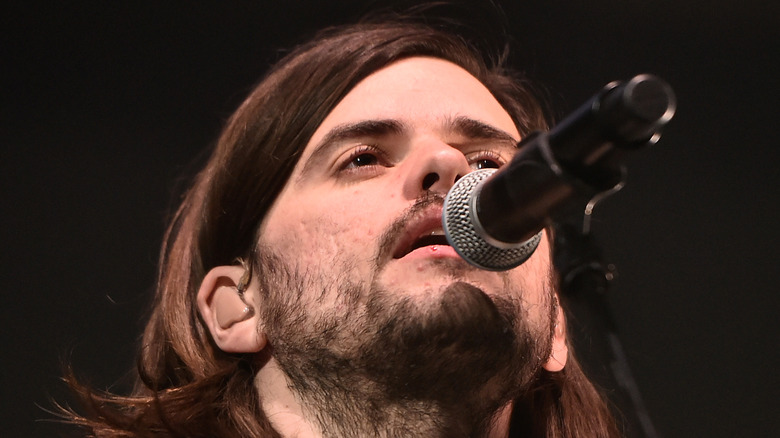 Steven Ferdman/Getty Images
Mumford & Sons, a folk band formed in 2007, has made a huge name for itself within the music scene over the years. The group deems themselves a part of the "west London folk scene," due to its members all being from areas within west London, England (via The Atlantic). The members consist of Marcus Mumford, Ben Lovett, Ted Dwane, and Winston Marshall — or at least it did, until Marshall decided to call it quits.
Marshall, the banjo player and lead guitarist for Mumford & Sons, took a break from the band in March after an online political controversy. Journalist Andy Ngo released "Unmasked," a particularly controversial book that appeared to criticize "Antifa," a movement that seeks to denounce white supremacy, authoritarianism, racism, homophobia, and many more discriminatory viewpoints (via CBS News). The Los Angeles Times called the book a "dishonest" inflation of antifa, which attempted to portray the movement as the "real enemy." 
But despite the very real controversy surrounding the book, Marshall appeared to have no issue showing public support of it, tweeting a congratulations to Ngo. "Finally had the time to read your important book," Marshall tweeted at the author. "You're a brave man" (via the Daily Mail).
Winston Marshall announced his departure in an emotional blog post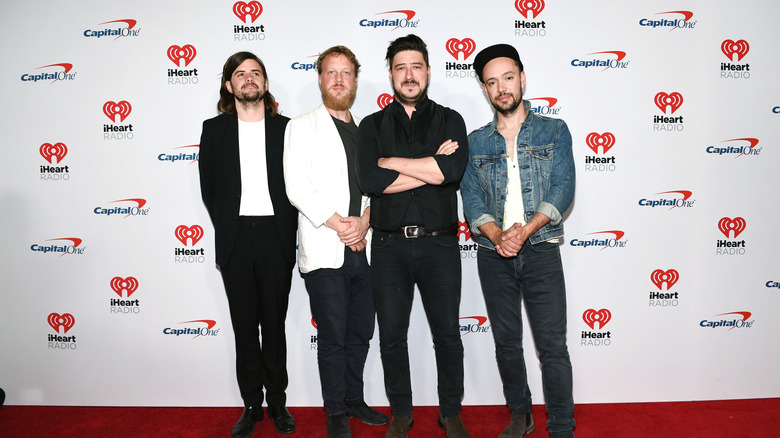 David Becker/Getty Images
On June 24, 2021, Winston Marshall announced his decision to leave Mumford & Sons via a blog post he wrote, titled "Why I'm Leaving Mumford & Sons." He explained the decision in great detail, even back tracking all the way back to the political controversy in question that occurred on Twitter. 
"Posting about books had been a theme of my social-media throughout the pandemic," he wrote. "I believed this tweet to be as innocuous as the others. How wrong I turned out to be." He explained that after sending out this tweet, over the following 24 hours, he had received "tens of thousands of angry retweets and comments." He was made increasingly aware that it wasn't only his own name being raked through the mud, but that of his fellow bandmates and of Marcus Mumford specifically, who the band was named after. 
"The distress brought to them and their families that weekend I regret very much," he confessed in the post. "I remain sincerely sorry for that. Unintentionally, I had pulled them into a divisive and totemic issue." Marshall finished the post by announcing that he believed the only way to properly move forward was to leave the band, wishing his bandmates "nothing but the best."
Marshall plans to undertake new projects, as well as to continue his work with Hong Kong Link Up, a charity group he co-founded that works to help natives from Hong Kong settle into Britain due to "increasing political repression in the semi-autonomous Chinese city state," per AP News. In response, Marshall's bandmates expressed well wishes and support. "We wish you all the best for the future, Win, and we love you man," they shared on Twitter.