Inside Demi Burnett's Dating History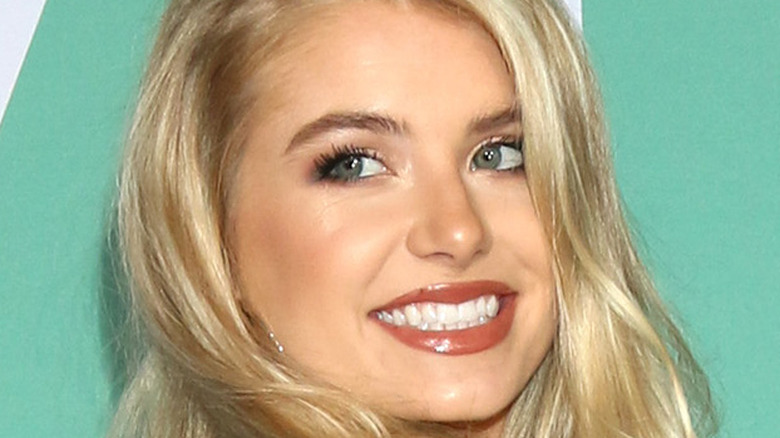 Shutterstock
She's still looking for love! Bachelor Nation star Demi Burnett has appeared on both Colton Underwood's season of "The Bachelor" as well as a season of "Bachelor in Paradise," but she's still on the prowl for her perfect match — and she's not above doing it on reality TV (via TVShowAce). On "Celebrity Dating Game," she'll follow in bestie Hannah Brown's footsteps and interview three potential partners to see if she has chemistry with any of them. But if you're hoping for spoilers on who she picks, her past dating history just might hold some clues (via TVInsider). A self-described "queer queen," she's interested in all kinds of people, and she's proven that through her public relationships (via TVInsider).
After making her Bachelor Nation debut on Underwood's season, she left when she tried to turn their relationship serious, pushing him to admit that he just wasn't feeling the connection (via OK!). When she returned for "Paradise," she found herself in not just one, but two potentially serious relationships — and she publicly came out as bisexual, revealing she'd been talking to a girl back home (via Glamour).
Demi Burnett has dated men and women
Jon Kopaloff/Getty Images
Following her relationship with Colton Underwood, Demi Burnett first struck up a romance with "Bachelorette" alum Derek Peth (via Glamour). However, it didn't last long before Burnett admitted there was someone she'd met back home she hadn't been able to stop thinking about. Soon enough, the show flew that woman out to join Burnett on the beach, and ABC audiences were introduced to Kristian Haggerty, who Burnett met through fellow "Bachelor" contestant Catherine Agro (via ET). The two went on to get engaged during the season finale, but their relationship ended just a few months later.
"I wanted to be with her more than anything and I kept trying and I kept trying, and I just wasn't feeling it anymore," Burnett explained on the "Almost Famous Podcast With Ben Higgins & Ashley Iaconetti," per People. She pointed to the show's rushed timeline as the reason they got engaged, explaining that a proposal would "definitely not" have happened otherwise (via People). Eventually, Burnett admitted she wasn't being the partner she should've been, and they broke it off in October 2019.
Demi Burnett has continued dating since her engagement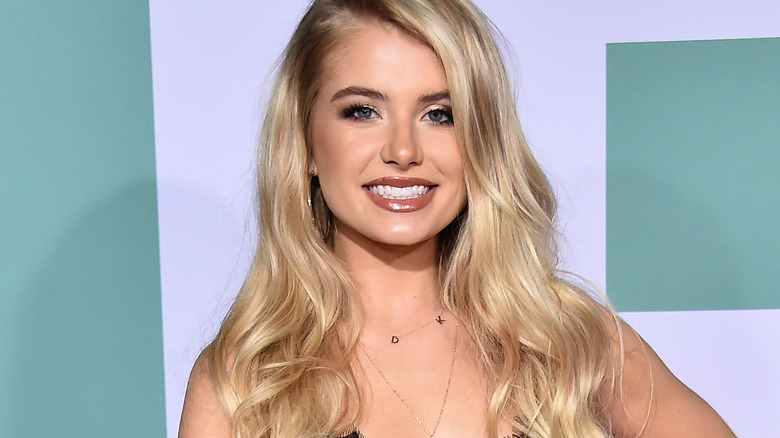 Shutterstock
In January 2020, Demi Burnett hinted that she was dating someone else, a man with a lot of tattoos (via Women's Health). Soon after, she confirmed that she and musician Slater Davis were seeing each other (via Distractify). However, with their relationship starting just before the global pandemic broke out in March 2020, their romance wasn't meant to last.
"Being with somebody who you just met like, a month ago, and then spending every single day together, both of us going stir-crazy and not being ourselves, not doing our normal routines, it really gets to people," Burnett told People in June 2020. She revealed that they both had a lot of work to do on themselves and in their ability to trust their partners, but shared she looks forward cultivating a healthy relationship in the future (via CheatSheet). "You have to have this maturity that I didn't have and that he didn't have, and something that I look forward to in my next relationship, whether me and him decide to work it out, or whether it's with somebody else," she shared (via People).