Wendy Williams' Shocking Comments About Britney Spears' Parents Have Fans Fuming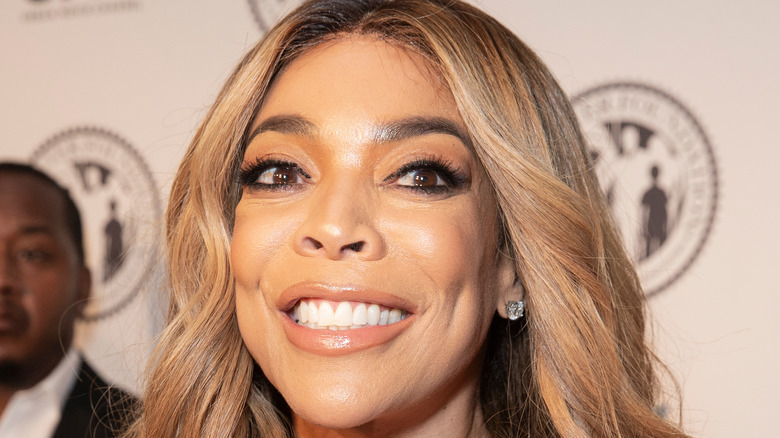 Shutterstock
After months of intense speculation, Britney Spears finally addressed the court in her ongoing conservatorship case earlier this week. As The Guardian reported, the pop star testified she'd been prevented from removing her IUD and having another child, forced to work long hours against her will, denied access to her own money, and was even prevented from seeing certain people not deemed acceptable by her father, and conservator of Spears' estate, Jamie. "I've lied and told the whole world I'm OK and I'm happy," the "Stronger" hit maker admitted.
Spears has been subjected to the harsh terms of her conservatorship since 2008, following highly publicized mental health issues she now claims were misconstrued by the press. The pop star requested the judge finally remove her father as conservator, further criticizing him for controlling her life, despite the fact Spears' career continues to blossom and she can still, demonstrably, perform. Celebrities and fans alike have rallied to support the star, with the #FreeBritney movement kicking into high gear. However, talk show host Wendy Williams' comments left many shook.
The talk show host took a very extreme stance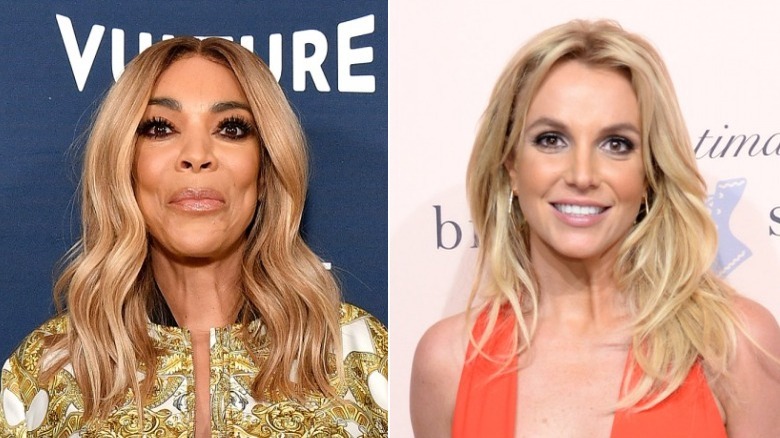 Dia Dipasupil, Kevin Mazur/Getty Images
During a chat about the ongoing controversy surrounding Britney Spears' conservatorship on her talk show, Wendy Williams railed, "How dare you, Mr. Spears, you had me fooled. And you too, Mrs. Spears," (via Twitter), referring to the singer's divorced parents, Jamie and Lynne Spears. Williams then stated emphatically, "Death to all of them," which led to audible gasps from her audience. The talk show host seemed taken aback herself, noticeably making a shocked face. Williams appeared to be referencing her previous comments on the matter which, as The Sun reported back in February, were mostly in defense of Jamie. 
"I think that her father is a good man," Williams opined at the time, noting, "I've heard that she still needs to be controlled, and she needs to have someone that's controlling her finances, and controlling who she is friends with and where she goes." 
Fans were shocked by the talk show host's new stance, with the Daily Mail noting several protested her going "too far," while others pointed out Williams could've supported the #FreeBritney movement without wishing "death to anyone." One simply wrote, "Not Wendy Williams wishing death to Britney's father LMAOOOOO #FreeBritney." Many surprising celebrities have demonstrated their support for the pop star in the wake of her shocking testimony, including British television host Piers Morgan (via the Daily Mail), Spears's former boyfriend, Justin Timberlake (via Twitter), and mother-daughter duo Kathy and Nicky Hilton (via YouTube). Britney's trial is ongoing.