Will Prince Harry, While In The UK, Really Reunite With The Friends He Had Cut Off?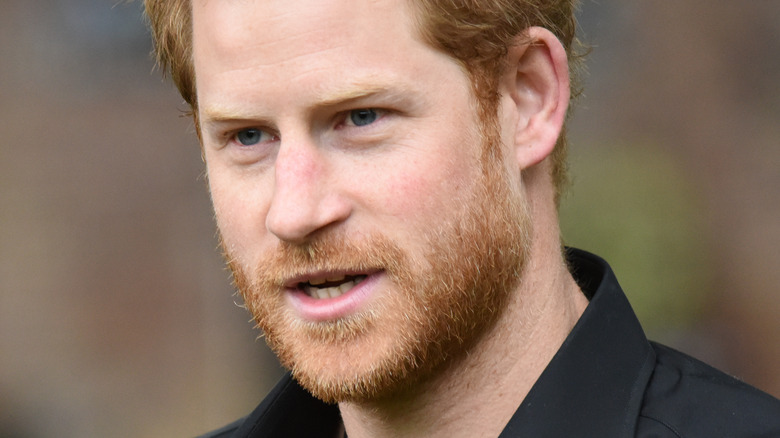 Shutterstock
Prince Harry is back in the U.K. for the unveiling of a Prince Diana statue, set to take place on July 1, according to People. The ceremony will be held at Kensington Palace on what would have been Diana's 60th birthday, and people are eager to see how her two sons, Harry and Prince William, will act. The two brothers have been seemingly at odds since Harry started opening up about what it was like for him in the royal family.
While there was some hope of a Harry-William reconciliation the last time Harry was in the U.K. for his grandfather's funeral, the Daily Mail reports that the two have "started quarreling again." One friend even said they were "at each other's throats as fiercely as ever," which doesn't bode well for a happy reunion this time around.
Still, there was one happy reunion when the Duke of Sussex returned to the U.K. in April that gave royal-watchers hope about Harry reuniting with his former connections. Keep reading to find out about Harry's meeting with his old friends and whether he might meet with them again this time around.
Prince Harry had a 'lads' lunch' with his U.K. friends in April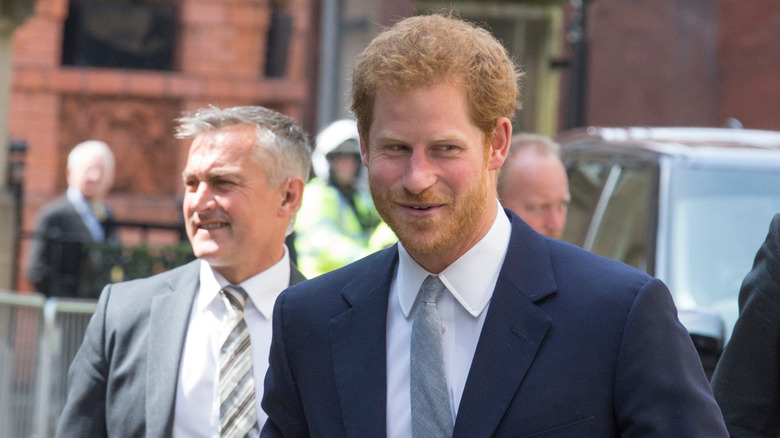 Shutterstock
According to the Daily Mail, when Harry was last in the U.K. for Prince Philip's funeral in April, he arranged for a "lads' lunch" with some longtime friends. Prince William reportedly wasn't invited, according to the outlet. "'It's sad that William was not included in Harry's plans for a lads' lunch during the last visit. The only royals who seemed to see a lot of him were Princess Eugenie and Jack Brooksbank," an unnamed source told the Daily Mail. (Of course, the exact list of guests for Harry's reported lunch isn't public.)
Unlike Harry and William's reportedly tumultuous reunion, it seems the friends' hang was a success. The Daily Mail's source claimed that the lunch meant Harry was "at last showing signs of wanting to reconnect with his old life." The same source said Harry may be realizing that he "doesn't have to abandon his old life" even though he has a new one in California. 
Still, the Daily Mirror also reported on June 26 that some of Harry's friends said that Meghan Markle "can be a 500% nightmare," citing her "endless PR" and the fact that she is "just so... American." (Not much she can do about that, though!) If these close friends are saying harsh words about Meghan, it could make things awkward if another "lads' lunch" happens during Harry's current U.K. trip.