Take Style Inspiration From These Fashionable Cancer Celebrities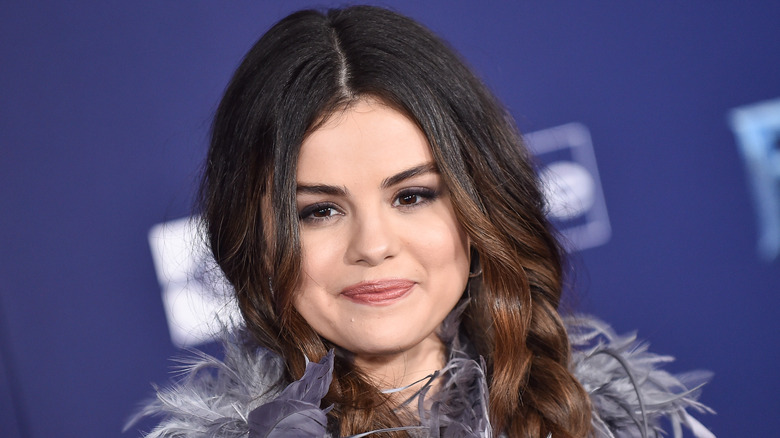 Shutterstock
It's officially Cancer season! That means it's time for those born between June 21 and July 22 to really shine. If you have Cancer represented in your birth chart, you tend to have very passionate, loyal, and caring personality traits, according to Cosmopolitan. You might even find yourself relating to fellow Cancerians, like Selena Gomez (born July 22) and Ariana Grande (born June 26), who are "deeply emotional and intuitive" (via Insider). Because you tend to seek comfort, according to Co-Star, you may have a go-to wardrobe that you're used to wearing day in and day out. It works for you, but, every now and again, it's fun to switch things up. 
You may want to add a few new closet staples to the mix in preparation for all the birthday parties and summer shindigs you have planned. If that's the case, take some style inspiration from your fellow Cancer crew, who exhibit all the qualities of this zodiac sign.
Busy Philipps, Selena Gomez, and Ariana Grande exhibit cozy, traditional vibes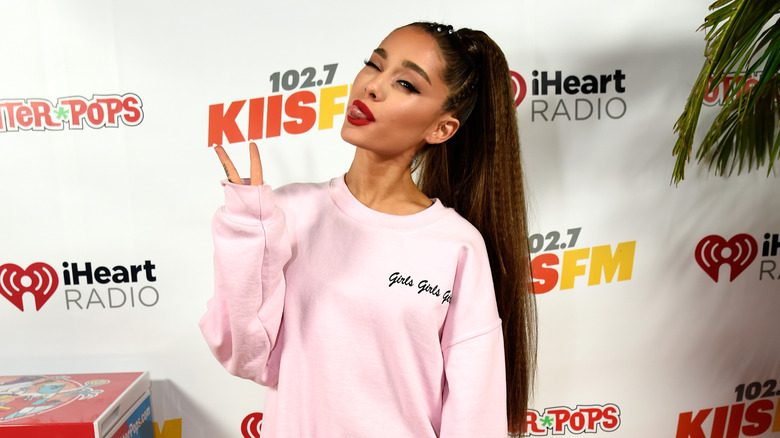 Kevin Mazur/Getty Images
Cancers love a traditional look, according to College Fashion. You thrive on your go-to jeans and simple tee — it's part of that comfort you seek as a Cancer. One Cancer queen who always knows how to look great while "documenting her relatable home life on social media" is "Busy Tonight" host Busy Philipps (via InStyle). Born June 25, this Cancer knows how to rock a stunning pantsuit when on "The View" but also looks great just wearing cozy sweatpants and a T-shirt at home. 
Another Cancer you need to take notes from is Selena Gomez, who has a very romantic style that works well with her nurturing and caring Cancer vibes (via PrepScholar). Some of her best looks, according to Harper's Bazaar, are her vibrant matching suits and flowy sundresses. Since the summer season is here, you can't go wrong by wearing a few midi and maxi dresses to the beach or a backyard pool party. 
Ariana Grande is another Cancer who is nurturing and has a "connection to maternal energy," according to InStyle. She doesn't mind going full girly glam on the red carpet in flowing gowns, but she's also known for making oversized hoodies a fashion statement (via Glamour). While a tulle dress (like her 2020 Grammys look) may be a bit much for your everyday style, try stocking up on comfy sweatshirts and hoodies.