Why James Corden Is Still In Hot Water After Announcing Changes To His Show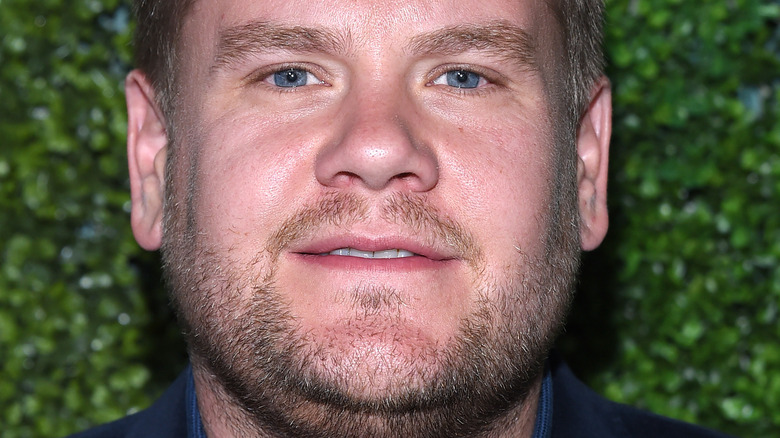 Shutterstock
Television personality James Corden is well-known for hosting the hit talk show "The Late Late Show." The comedian began working on the series in 2015 and has launched numerous successful segments in his tenure. Corden is the genius behind "Carpool Karaoke," "Role Call," and "Drop the Mic," which pits two guests against one another in a rap battle (via E! News). Although the 42-year-old has enjoyed a mostly scandal-free time in Hollywood, he has recently come under fire for a culturally insensitive segment on his series (via Los Angeles Magazine).
"Spill Your Guts or Fill Your Guts," one of Corden's most popular segments, features celebrities choosing to either answer uncomfortable questions or eat one of the "disgusting" foods in front of them (via CNN). These foods include many traditional Asian cuisines, such as chicken feet, balut, and bird saliva. Activist Kim Saira noticed that the segment mocks traditionally Asian food, so she called Corden out on TikTok and started a petition to cancel the segment. As of right now, more than 45,000 people have signed the petition (via Change.org). But has Corden made any changes in the controversy's wake?
James Corden addressed the petition in a recent interview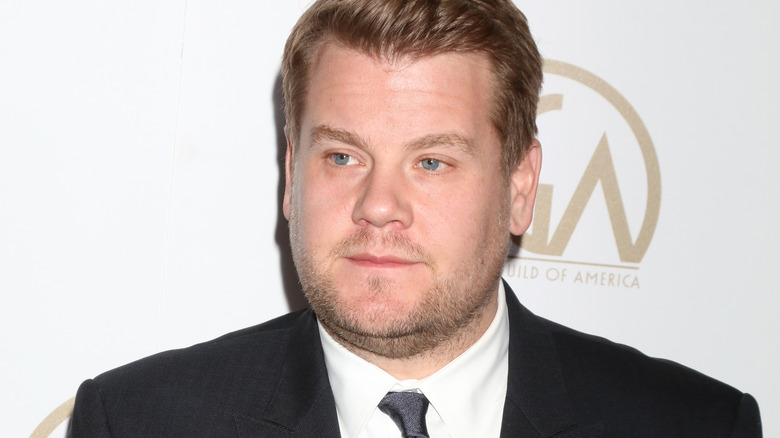 Shutterstock
In response to the backlash against "Spill Your Guts or Fill Your Guts," host James Corden revealed he is planning to revise the segment (via New York Post). In an interview on "The Howard Stern Show", Corden shared that he will simply change the dishes that he uses on "The Late Late Show." He said, "We heard that story, and the next time we do that bit we absolutely won't involve or use any of those foods. As you said at the start, our show is a show about joy and light and love — we don't want to make a show to upset anybody." He also explained that the replacement dishes would be more of the diet-destroying variety, such as a "pizza covered in cheeseburgers."
In an interview with TODAY, Kim Saira revealed that she is "disappointed" in Corden's handling of the situation and does not feel he truly apologized. She reminded viewers that she specifically asked Corden to apologize in her petition. Saira said, "I think that it is imperative for his hundreds of thousands of viewers to understand the harm that mocking these foods, rooted in Asian cultures, has on Asian people who still eat them." The influencer added that she believes Corden should be donating money to Asian organizations and is still waiting on his formal apology.