Where To Buy The Exact Clothes Jules Wears On Euphoria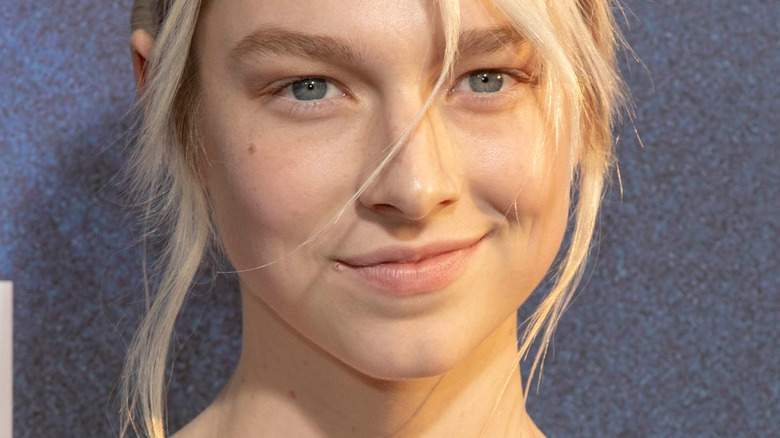 Shutterstock
The hit HBO drama "Euphoria" has only released one season and 2 special episodes to date (via IMDb), yet Hunter Schafer's Jules Vaughn has already become a fashion icon. The entire "Euphoria" cast pushes the boundaries of fashion and creativity using makeup and their wardrobes. However, the character of Jules takes this idea of using clothing for unbridled self-expression to unmatched heights. The second the audience is introduced to Jules, the teen is wearing a cool fuzzy backpack, paired with a pattern mixing top and shorts combo and pastel pink hair (via YouTube).
Jules' style draws heavily from the '80s and '90s (via Elle). She leans toward neon colors and unexpected layering combinations. If you're looking to recreate the star's anime-inspired "bubblegum pop princess" aesthetic, look no further. The helpful fashion website WornOnTV reveals exactly where to find the pieces the teen wears. WornOnTV features all of Jules' best looks and more.
Recreate Jules' coolest looks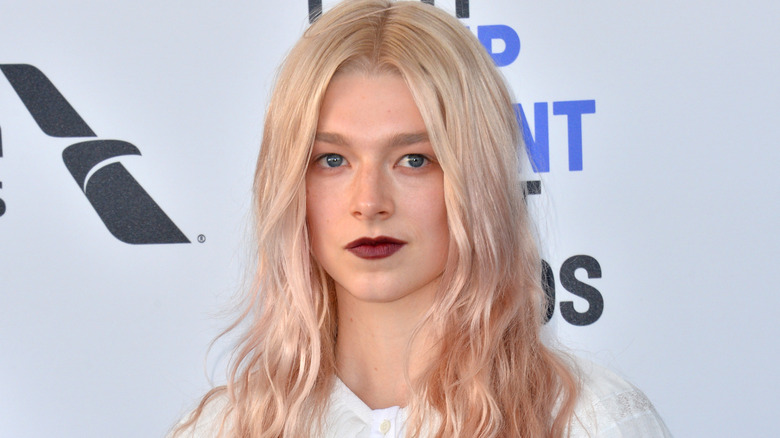 Shutterstock
One of Jules' most iconic pieces from "Euphoria" is the pink slip dress she wore to the carnival. Jules paired the slip with a sparkly mesh long-sleeve top and a choker. To recreate this look yourself, just search for the Ice Panel Slip Dress by Stella McCartney (via WornOnTV). Another standout piece from Jules' collection is her mock neck angel top. The blue and white long-sleeve is made by Reformation and called the Bailey Top.
In the second "Euphoria" special episode, "F*** Anyone Who's Not A Sea Blob," the teen sported a pair of graphic shorts from the No Sesso Spring 2020 collection. The bottoms are very unique and perfect for the summer.
One of the most impactful scenes that Jules starred in on season 1 of "Euphoria" was at the end of the pilot episode. The image of Jules laying in bed with Rue will remain ingrained in the minds of Rules shippers. During this sweet moment, Jules was wearing a floral tank top with the word "ATOMIC" in bold red letters. To purchase the shirt for yourself just look for the Atomic Tank in Red Floral by Vanna Youngstein. If you're looking to channel the fashion of any of the other "Euphoria" characters, WornOnTV also reveals where to find their best looks as well.