The Truth About RuPaul's Feud With Willam Belli
Shutterstock
Willam Belli is one of the most iconic queens in "RuPaul's Drag Race" herstory — partially because, as of press time, she's the only contestant to get disqualified from the hit show. As Showbiz CheatSheet notes, Season 12's Sherry Pie was kicked off just ahead of the grand finale after disturbing allegations resurfaced about her, but Belli remains the only queen to have been cut midway through her season. The reasons why differ depending on who's offering them, which only complicates matters. 
Officially, Belli was removed from "Drag Race" for breaking the rules. However, in the years since, Belli has revealed what really happened behind the scenes, particularly following accusations of her having an affair with a producer. She remains nonplussed about it, though. As the unflinchingly frank drag queen told EW, "Everything that I did on that show was pretty much in character, except for when I cried." Meanwhile, the relationship between Belli and RuPaul has soured further.
Willam Belli shared all the behind-the-scenes drama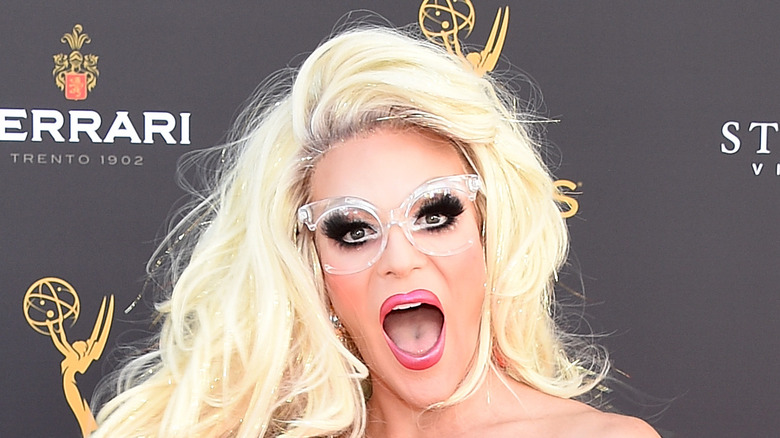 Gregg Deguire/Getty Images
Season 4 competitor Willam Belli spilled the tea on why she was really kicked off the show after light ribbing from none other than "Saturday Night Live" legend Leslie Jones. In a lengthy Twitter post, the former "Drag Race" star detailed how she and the other queens suffered on set, particularly when it came to being adequately fed, while eventual winner Sharon Needles was reportedly given preferential treatment. Meanwhile, fellow contestant Latrice Royale was the victim of racial harassment. 
Contestants were also allegedly instructed not to speak to or even make eye contact with host RuPaul. Belli admitted to being booked on "All Stars" only for production to cancel on her just 40 hours before filming was due to begin, leading to a significant loss in income for the performer. The former reality star continues to speak openly about her difficult experiences with the show on popular recap podcast "Race Chaser," on which Belli features alongside "All Stars" Season 2 winner Alaska. 
RuPaul and William Belli had a huge public fight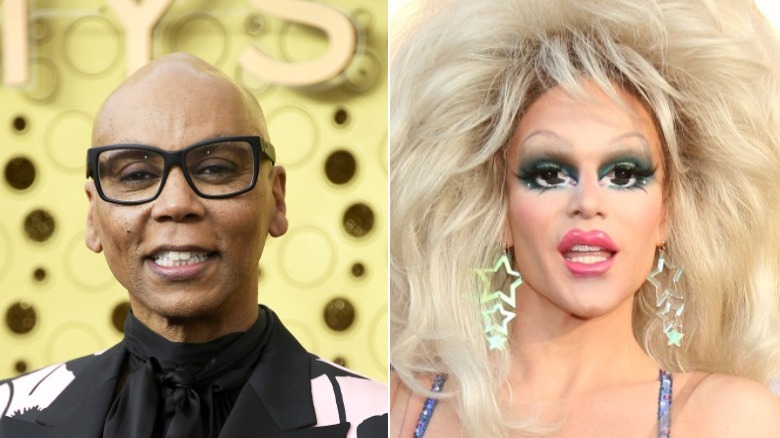 Frazer Harrison/Getty Images, Shutterstock
Although Willam Belli hasn't been shy about lashing out at RuPaul, the "Drag Race" host didn't rise to the bait until the two reportedly had a massive blowout argument in the street. As Gay Times reported, during an appearance on the "Out For A Good Time" podcast, Belli admitted her negative feelings about the show have more to do with RuPaul than anything else. According to Belli, the host once told gathered queens, "Do you know why you're here? Because you're doing my legacy work." Belli added: "God bless, she lives her life, I live mine. We don't interact much."
The podcaster went on to explain that a mutual friend had been sick but RuPaul allegedly didn't want to visit him. The drag legend also kicked the unnamed man off the show at one point, too. After Belli confronted her about it, RuPaul allegedly yelled, "How f*****g dare you," to which Belli replied that the mutual friend simply wanted to see her. According to Belli: "She said, 'F**k you.' I said, 'F**k you, too, b***h.'" 
Guess we shouldn't hold our breath about the "Drag Race" legend showing up on "All Stars" any time soon, then.