Is Hilaria Baldwin Done Having Kids?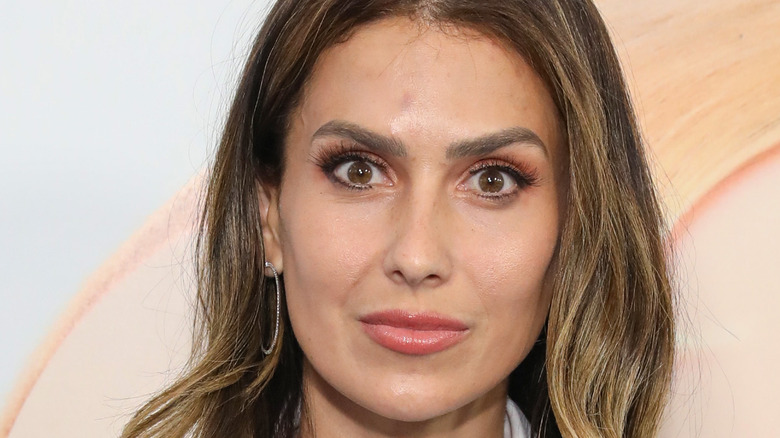 Monica Schipper/Getty Images
Hilaria and Alec Baldwin shocked their fans when, just six months after welcoming baby number five, the family shared a photo that proved they weren't done having kids. Baby Lucía joined her siblings — Edu, who was born in September of last year, Romeo, age 2, Leonardo age 4, Rafael, age 5, and Carmen, age 7 — in March, with the mom of six staying uncharacteristically tight-lipped about exactly how the little girl was conceived.
Baldwin has said she was done having kids in the past, only to change her mind. "I think, right now, I'm so tired. And I feel, just with COVID, it's just insanity. Right now, during times of COVID, it very much feels like we're done," she said after Edu was born (via Page Six).
Although the yogi has chronicled the many challenges of raising six kiddos ages 7 and under on her Instagram, including the draining reality of breastfeeding two babies at once, and admits her life can be hectic, it seems Baldwin may be open to going for baby number seven with her actor hubby.
Will there be a seventh Baldwin baby?
Taking to her Instagram story to share photos of her kids and a selfie while breastfeeding, Baldwin confided, "I have more than enough on my plate with 6 kids," going on to add, "but it is moments like this where I'm like: What's one more?"
The star mom went on to include a laughing emoji, and to any of her followers who think Baldwin is serious about going for baby number seven, she quickly noted, "Don't worry: I'm kidding."
It's worth noting that the famous parents recently announced they were launching a new podcast aptly called, "What's One More?"
So, will another Baldwinito — the nickname the formerly embattled personality has for her children — join the family sometime in the future? It seems no matter what she says now, Baldwin could change how she feels, and her little ones are so cute, who could blame her? 
Meanwhile, reportedly, Lucía was born via surrogate, so perhaps Baldwin would go that route again (via Us Weekly).