The Exact Lip Color Reese Witherspoon Wears In Big Little Lies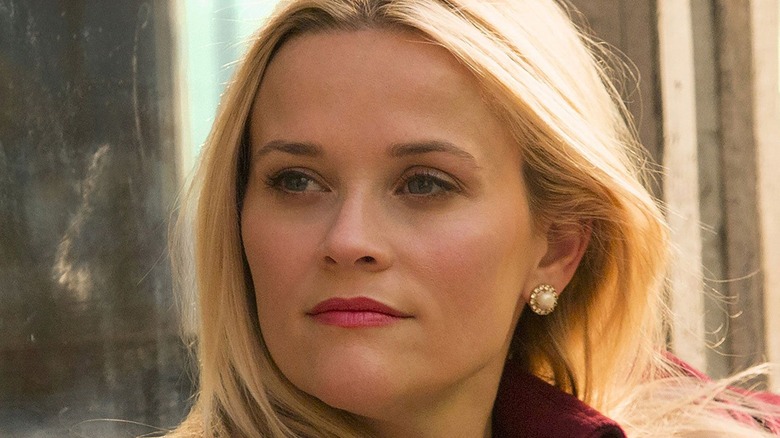 HBO
"Big Little Lies" captured the zeitgeist in a significant way, thanks to the popularity of Liane Moriarty's titular source novel alongside its truly stellar cast. 
The show was anchored by strong performances from predominantly female stars, led by stalwarts Reese Witherspoon, Laura Dern, and Nicole Kidman, who were ably supported by young upstarts Shailene Woodley and Zoe Kravitz (via IMDb). In Season 2, none other than Meryl Streep herself joined their number, solidifying the show's impeccable performers.
As Witherspoon told Vogue in 2017, she initially toyed with the idea of playing Renata, who was ultimately portrayed by Dern, but Kidman and showrunner David E. Kelley pointed out she could only be the incomparable Madeline Martha Mackenzie. 
"They said, 'You're Madeline!' And I said, 'I am? What do you mean?'" she recalled. "And they were like, 'You are very clearly Madeline.' And I thought, 'Is this an insult? I don't know.' But then I kind of started thinking how I would do this. I started talking to Nicole, she was very helpful when I was creating the character." 
As the leader of the tight-knit Monterey community, especially amongst the main ladies, Madeline is a queen of one-liners with an incredibly sense of style. Key to Madeline's put together look is her lip color, the details of which "Big Little Lies" resident makeup artist is only too happy to share.
Madeline demanded a powerful red lip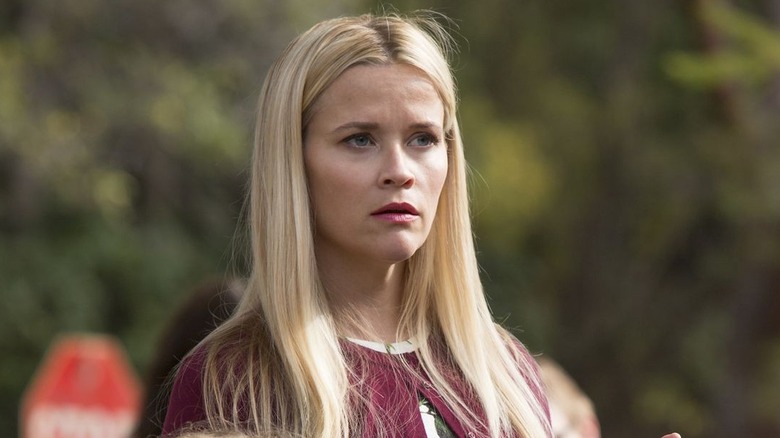 HBO
Madeline's style is more prim and proper than the other ladies, emphasizing how she's always in control of everything and everyone around her. The show's makeup artist Molly Stern advised Women's Wear Daily that Madeline's makeup is "part of her armor" and rarely changes day to day. Her lipstick and hair are always perfect, even if she's not wearing much else on her face. 
As Stern explained, "We kept it fresh and clean, but one of the aspects we were consistent about was that she has a red lip on. It can be a little bit high-maintenance, but she does it with ease." The beauty team had a wide variety of different shades to choose from, so they could reach for anything from "true red" to "fuchsia red" depending on which mood struck them. 
The chosen color "was usually pretty opaque," and "complemented" actress Reese Witherspoon's complexion as well as Madeline's various chic outfits. Although Tom Ford and Revlon products were frequently used, for Madeline's most "powerful" color, Stern opted for YSL's Rouge Pur Couture in 57 ($38 from Sephora). As the makeup artist explained, the bright red was chosen because "it was important for the character Madeline to feel powerful, but it also wasn't a true red." She explained, "It had a little bit more pink to it, so maybe it also showed a little bit of her underlying vulnerability. It isn't as bold as it could be even though it is super bold."