Scarlett Johansson Almost Played This Iconic Anne Hathaway Role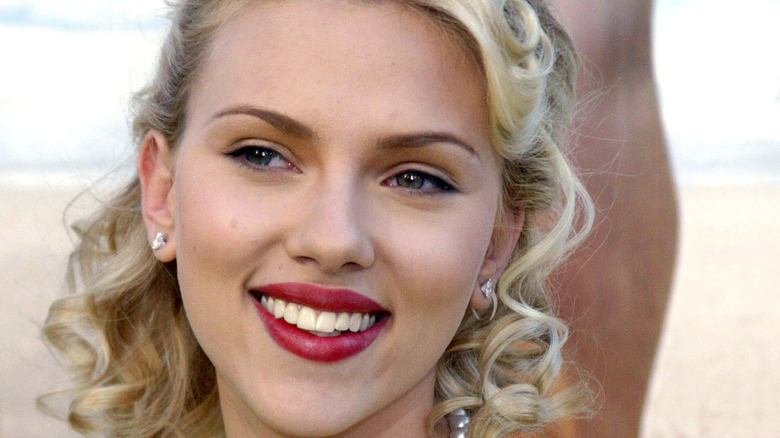 Shutterstock
Scarlet Johansson is one of the top actresses in Hollywood. The Academy Award winner, made her acting debut at just eight years old alongside Ethan Hawke in the production of "Sophistry," and was just nine she made her film debut in "North" (via Britannica). Over the next two decades, Johansson has taken on a number of iconic roles (via IMDb). In 2003, she played Charlotte in Sofia Coppola's heartbreaking love story "Lost In Translation" and in 2020 she starred in the highly-awarded Netflix original film "Marriage Story." Over the years Johansson continued to star in dramas but began making a name for herself as an action star. She has since lead the sci-fi films "The Island," "Lucy," and "Her," and even joined a major superhero franchise.
In 2010, the New York native joined the Marvel Cinematic Universe as Black Widow in the film "Iron Man 2." For the past decade, Johansson has starred in several blockbuster films as an Avenger and is gearing up for the release of her long-anticipated solo film "Black Widow" (via Deadline). While Johansson's incomparable talent and extensive acting resume suggest that the 36-year-old is offered any parts she desires, like every actor she's experienced her fair share of rejection.
Scarlett Johansson was up for the role of her dreams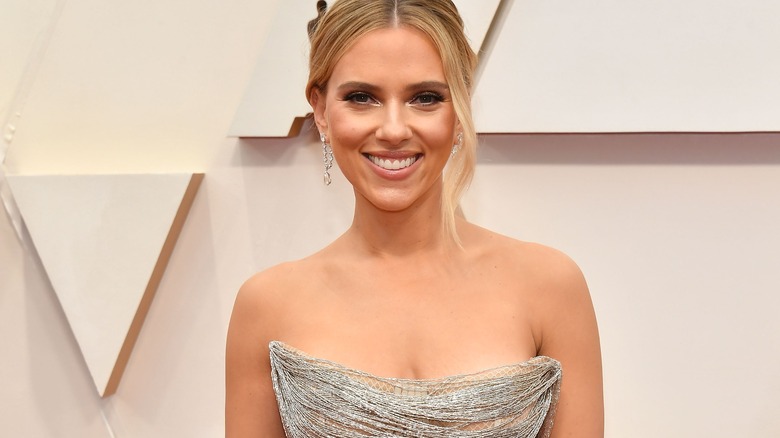 Amy Sussman/Getty Images
In a 2013 interview with Broadway.com, "Under The Skin" star Scarlett Johansson revealed that she once auditioned for the role of Fantine in the 2012 "Les Misérables" film. While the role went to the equally talented actress Anne Hathaway, Johansson reports that she was up for the part as well. Reflecting on her audition she said, "I sang my little heart out." Unfortunately, for the actress, she had laryngitis at the time. She explained, "I did everything I could to, like, not have laryngitis."
While she was dying to play Fantine, Johansson can admit that Hathaway was perfect for the part. She said, "I think looking at the film now, there's no possible way I ever could have topped that performance [by Anne Hathaway]. It was perfect and I think fateful and meant to be." Though she did note that she cherishes the experience and that it stirred up fond memories. Johansson said, "The audition itself brought back so many memories of auditioning for 'Les Miz' for the young Cosette, and it was fun for me to revisit that.