Chip And Joanna Gaines Speak Out About Why They Quit Fixer Upper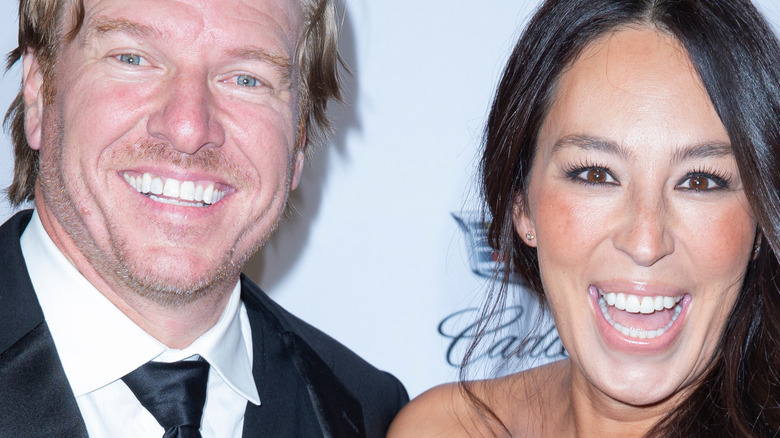 Shutterstock
It's safe to say that Chip Gaines and Joanna Gaines are DIY royalty; after all, their wildly popular HGTV series, "Fixer Upper," which ran on the home renovation network for five years (via IMDb), basically catapulted them to A-list status. Although the pair hung up their "Fixer Upper" tool belts in 2018, the dynamic husband-and-wife duo had their plates more than full with a handful of other projects to focus on, including running their five-acre Magnolia Market complex, launching their very own network with parent company Discovery+, and of course, raising their five children.
Unfortunately, due to production complications amid the ongoing coronavirus pandemic, the launch date of Chip and Joanna's highly anticipated Magnolia Network — which is slated to feature original shows, including a reboot of "Fixer Upper" — was pushed from October 2020 to "early 2021," only to be pushed back again to January 2022. "From the beginning, our aim for Magnolia Network has been to tell good stories. Stories that bring us together, that inspire and encourage us all to try something new," Chip and Joanna shared in a statement at the time (via People). "Stories that are told in ways that feel authentic. Our plan has evolved along the way, but our original vision for this network has remained the same."
While Magnolia Network is still aiming to launch in January 2022, the Magnolia app will launch July 15, so fans won't have to wait too much longer for both old and new content.
Chip and Joanna Gaines on filming Fixer Upper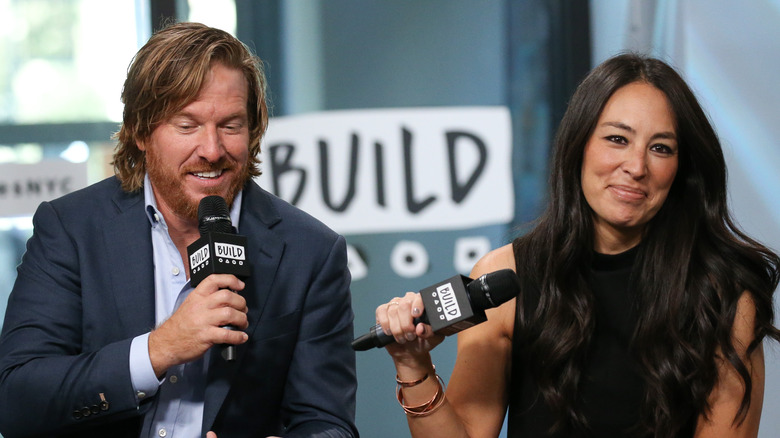 Rob Kim/Getty Images
Appearing on the cover of The Hollywood Reporter ahead of the Magnolia app launch, Chip and Joanna Gaines got candid about why they originally quit "Fixer Upper" after five years of filming and flipping houses. "We realized we didn't necessarily love that side of the camera, and that part became a full-time job," Joanna admitted. "We've got a big family. We've got a business. The show ended up where we had to constantly be feeding it."
After taking a few years off, the DIY power couple decided to start filming a "Fixer Upper" reboot for Magnolia Network, and Joanna revealed that she and her hubby weren't used to being in front of the cameras initially. "At first we were a little rusty. Getting back on camera, it was like, 'What? Where do we look? What do we do?'" she said (via People). "But I think we're starting to get the hang of it. It feels kind of like we dusted off our boots and this is 'Fixer 2.0.'"
Filming a reboot wasn't something Chip and Joanna believed was in the cards for them, though. "The day we wrapped our final episode of ​'Fixer Upper,​' we really believed it was a chapter closed," they revealed. "We knew we needed a break and a moment to catch our breath. But we also knew we weren't done dreaming about ways to make old things new again."