Why Britney Spears' Posts Following The Conservatorship Ruling Have Fans Worried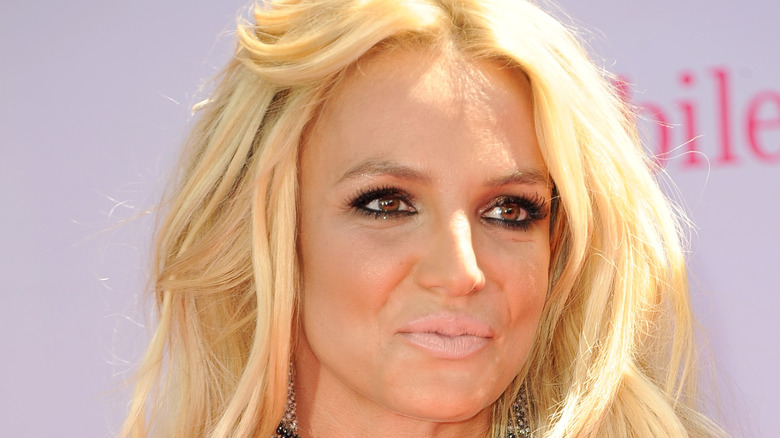 Shutterstock
News broke this week that the judge in Britney Spears's ongoing conservatorship case has denied the pop star's request to remove her father, Jamie Spears, as custodian of the controversial arrangement. The Guardian notes Spears' lawyer called for Jamie's removal back in November, citing how terrified she allegedly is of her father due to his controlling nature. 
Spears' father has been in charge of the iconic pop star's affairs since 2008. She previously requested private wealth management firm the Bessemer Trust be appointed as "sole conservator" in her case. However, they've been placed as co-conservators instead (via USA Today). 
While delivering emotional testimony last week, Spears described the setup as "abusive," revealing among other things that she'd been put on lithium against her will and been prevented from having another child. As Variety notes, Spears also admitted to pretending to be okay on social media and in public when in reality the opposite is true. Now, after her latest Instagram posts, fans are worried she's reverted back to her old ways.
Is Britney Spears simply putting on a brave face again?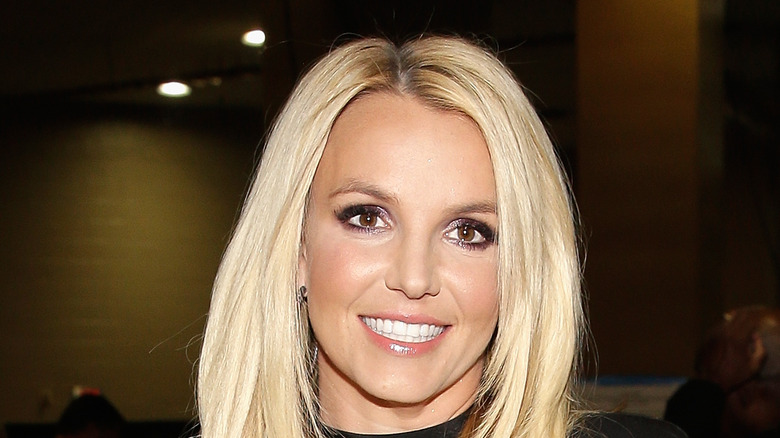 Isaac Brekken/Getty Images
Britney Spears, who is currently on vacation in Hawaii with long-time boyfriend Sam Asghari, took to Instagram to show off her rocking bod in a selection of colorful bikinis. The pop star followed up her post shortly after, this time with an Instagram video of her dancing in heels, the first time she'd done so "in a while" according to the caption. Although Spears seemed to be enjoying herself, the comments were flooded with #FreeBritney supporters worried she's either putting on a brave face in the wake of yet another setback or that old videos like the dancing one are being shared to give the impression everything is all right when she is actually suffering. 
"This is from a year ago," wrote one concerned fan in the comments, while another reiterated what fans have long suspected — that Spears is no longer in control of her social media accounts.
Variety confirmed earlier this week that the request to remove Jamie Spears as Spears conservator had been denied. The legal document was signed by Judge Penny on June 30, despite Spears impactful testimony just a week prior, during which she claimed to have been "traumatized" by everything that's happened over the past decade. Jamie argued he's not to blame, and filed documents Wednesday alleging he's had no involvement in the controversial arrangement for years. He instead placed the blame on co-conservator Jodi Montgomery who, according to TMZ, prevented him from contacting his daughter. Meanwhile, Montgomery refuted Jamie's accusations in a statement to Page Six.