Is Britney Spears' Mom Helping Her Daughter In The Conservatorship Battle?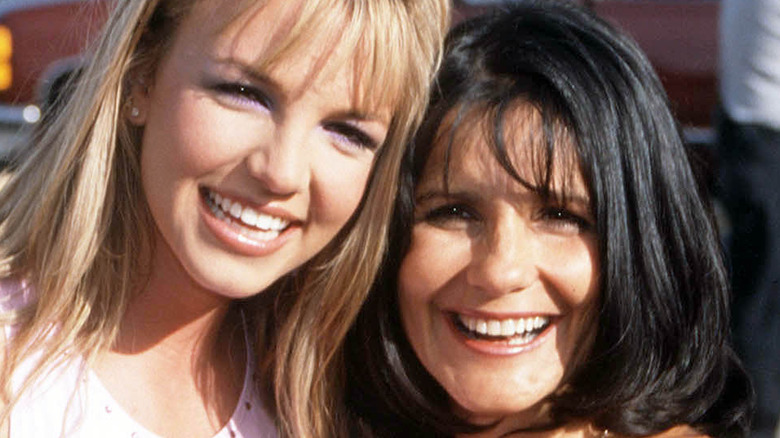 Barry King/Getty Images
If you've been following the #FreeBritney movement, you know that Britney Spears has been trying to break free of the conservatorship she was placed in back in 2008. Her latest attempts at having her father, Jamie Spears, removed from the conservatorship were denied by a judge on Wednesday. According to Variety, this was Britney's second attempt within the year to have her father removed as her sole conservator, citing that she is "afraid" and would refuse to perform with him in charge. 
Many fans of Britney were upset by the ruling, especially after the singer made a direct appeal to the court on June 23 saying that she felt "bullied" by her father and the conservatorship (via NPR). There is some hope left, however, as there is another hearing scheduled for July 14, where Britney can petition for the conservatorship to end altogether. This would terminate the 13-year conservatorship that Britney has been under. While true Britney fans have been pushing for #FreeBritney for years, some people weren't aware of how bad the conservatorship was until Britney spoke with the court. This caused some people to question where Britney's mom, Lynne Spears, was in all of this.
Lynne Spears has started to involve herself more in support of Britney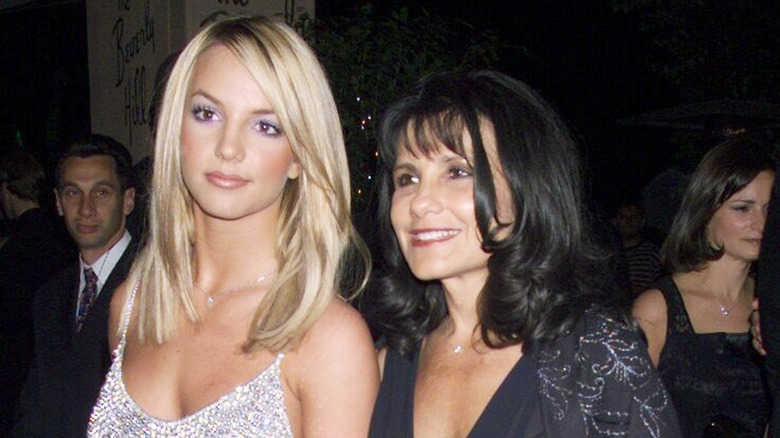 Dave Hogan/Getty Images
While Jamie is in full control of Britney's life, from her finances to even which doctors she can see, Lynne "has been largely uninvolved," according to People. In fact, a source close to the family claims that Lynne feels "Jamie has not been transparent with her" and now that she knows what's going on, she is trying to help Britney as best she can. 
Lynne and Jamie divorced in May 2002, according to Us Weekly, and Britney said it was "the best thing that's ever happened to [her] family." The two briefly reconciled back in 2010, but now the "family is at war with each other and it's all because of the conservatorship," according to a source. In fact, Lynne allegedly wanted to establish a plan "that would transition Britney's personal life out of the conservatorship" back in September 2020. Lynne even supported Britney's initial request to remove her father back in November. 
She isn't the only one who has been vocal recently about the situation either. Britney's sister, Jamie Lynn Spears, also broke her silence about the conservatorship and her support for her sister (via Harper's Bazaar). In an Instagram video, Jamie Lynn said, "If ending the conservatorship and flying to Mars or whatever the hell else she wants to do to be happy, I support that 100% because I support my sister. I love my sister." 
Hopefully, now that the family is speaking up, Britney is getting the support she needs to actually break free.