Brandi Glanville Reveals The Shocking Threat She Once Made Against LeAnn Rimes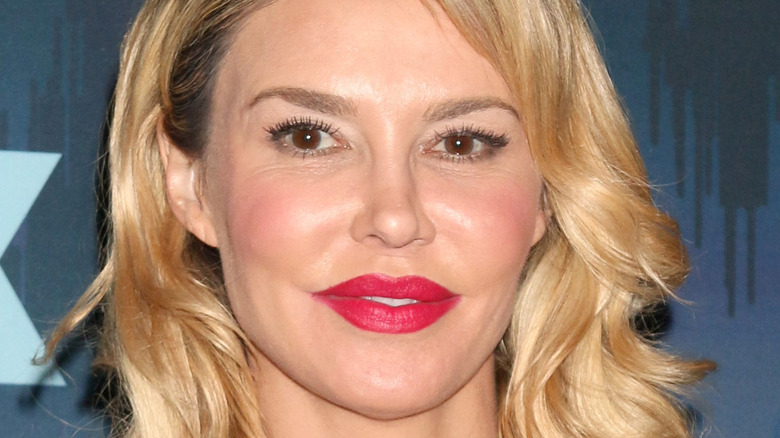 Shutterstock
For 13 years, "The Real Housewives of Beverly Hills" star Brandi Glanville was happily married with two children. But that came to a halt in 2009, after it was revealed that her now ex-husband Eddie Cibrian was having an affair with country star LeAnn Rimes. The singer was also married to backup dancer Dean Sheremet at the time.
According to E! News , Rimes and Cibrian first met in 2008 while working on a Lifetime movie together. Photos of the couple kissing at a restaurant started circulating in March 2009 (via Us Weekly) after being sighted together. Denying the rumors at first, Cibrian and Glanville separated by July of that year with Rimes and her husband following suit.
Glanville was reportedly devastated by the affair and let her anger out on Cibiran's motorcycles. "He broke my heart, so I broke his Harleys," the reality star told E! News. "It was right after I found out about girl No. 2, and I had that Carrie Underwood song in my head, and just went for it."
Brandi confronted LeAnn at a children's soccer game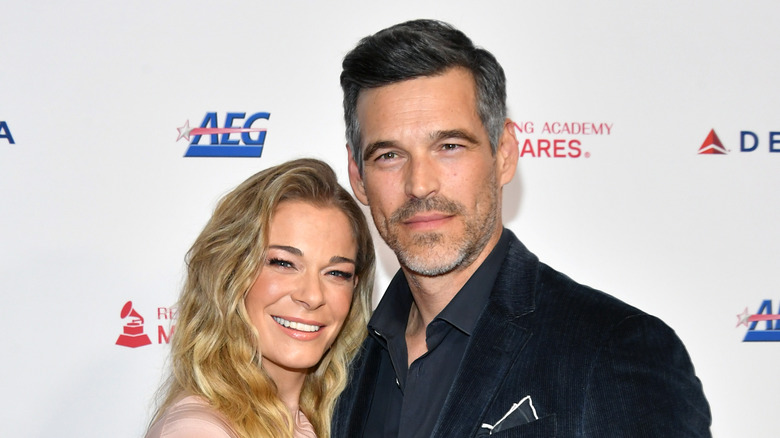 Amy Sussman/Getty Images
LeAnn Rimes didn't fare well in the situation either, as Brandi Glanville recently revealed that she threatened to kill the singer. 
"I did not want my kids around her," the TV personality wrote in an op-ed for The Sun. "She'd got my husband and she was NOT getting my children." Glanville described seeing one of her sons sitting in Rimes' lap at a soccer game, which sent her over the edge. "I had this rage in my body. I really wanted to kill her," she explained, adding, "I walked over to her, grabbed Jake and I looked at her and said, 'I will f**king murder you.'"
In June 2010, Rimes apologized for her part in the affair. "I take responsibility for everything I've done. I hate that people got hurt, but I don't regret the outcome," the country singer said (via People). Later that year, Billboard announced that Rimes and Cibrian were engaged. They got married in a private ceremony in 2011.
Brandi has since described her friendship with LeAnn as being like "sister wives"
Since their marriage, Brandi Glanville has forgiven LeAnn Rimes and gets on pretty well with her ex-husband. 
"We're going to be around each other forever because of the kids, so why not make the best of it?" she wrote in her op-ed for The Sun. "Eddie and I still squabble, but it's like the three of us are doing the parenting – it's nice to have a third person and she's usually on my side." Glanville regularly posts photos of her extended family on Instagram, with Eddie Cibrian and Rimes making regular appearances. "She's great and we all hang out together."
In fact, they are so close now that Glanville recently described their friendship as being like "sister wives" on the "Hollywood Raw" podcast. "The truth is LeAnn and I get along really well," she said (via Page Six), adding that, "I think our kids have a lot to do with it because the kids love when we're all together ... They're so happy. They're giddy little creatures."