Steve Jobs' Net Worth At The Time Of His Death May Surprise You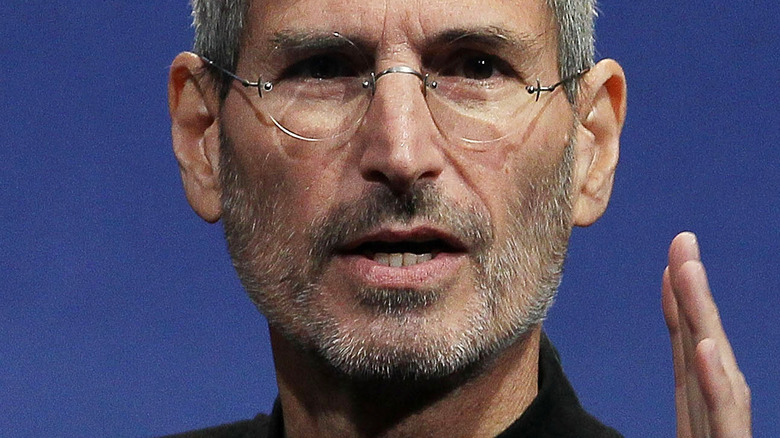 Justin Sullivan/Getty Images
Steve Jobs was a character who evoked strong emotions. Frugal and brilliant, the late Apple co-founder was also commonly seen as abrasive and sometimes even cheap. You might be surprised to know that all of this combined to give him a net worth of $7 billion in September of 2011 (via Forbes). Additional sources have reported this as a net worth of $10.2 billion as of October 2011 at the time of his death (via Ladders). These discrepancies may be due to the way this number was calculated, or exactly which assets were attributed to Jobs at the time. Either way, it's a LOT of money, but there's more to this story.
Unlike most other billionaires, Jobs didn't donate to charity for moral, ethical, or even tax break reasons. For example, he was not a member of the philanthropic campaign The Giving Pledge (via The New York Times). Daughter Lisa Brennan-Jobs experienced this first-hand with a father who was easily one of the richest people in the country continually denying paternity and refusing to pay either child support or alimony (via Celeb Answers). Once their relationship came around, he is said to have explained to her his disdain for charity, stating, "What matters in life is only what you do with your own hand" (via India Today).
It could be argued, however, that one cannot reach billions of dollars by a single hand alone.
Steve Jobs' net worth today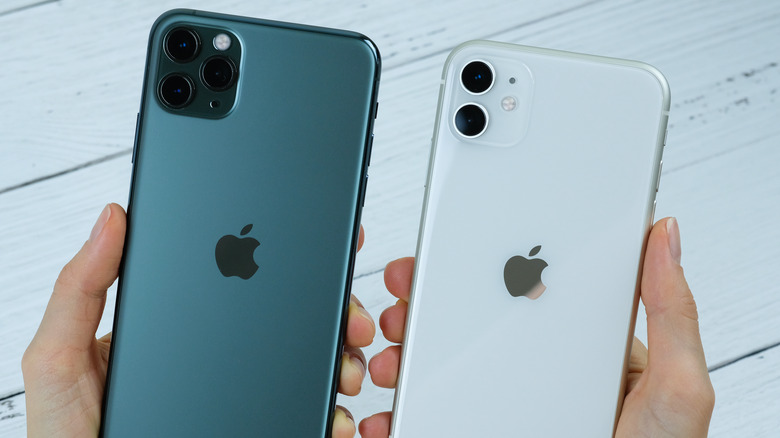 Shutterstock
It can be widely assumed that Steve Jobs would have given away none and spent little of his money if he were alive today. While best known for Apple, many people don't realize that Jobs actually earned more from Disney, specifically Pixar, each year than from the iPhone giant (via Ladders). Assuming Jobs started out at $10 billion with $2 billion from Apple and $8-ish billion from Disney, it's estimated he'd have a dragon-worthy pile of gold today.
"Add it all up and if Steve Jobs were alive today and held on to every single share of Apple and Disney, his net worth would be $45 billion. Every year he'd make $402 million per year from dividend payments," according to Celebrity Net Worth founder Brian Warner. And what's even more unbelievable is that if things had gone just a little differently, Jeff Bezos would be in some stiff competition.
Says Warner, "Now, let's pretend for a moment that Steve never sold any of his 20% original Apple stake. And to be fair, assume he never left the company to run Pixar and sell it for billions. If he just maintained that 20% stake as the company grew to a $2 trillion market cap, today he'd be worth well over $400 billion. That would therefore make him the richest human in modern history by a factor of TWO."