Nick Cannon Has More Big News To Celebrate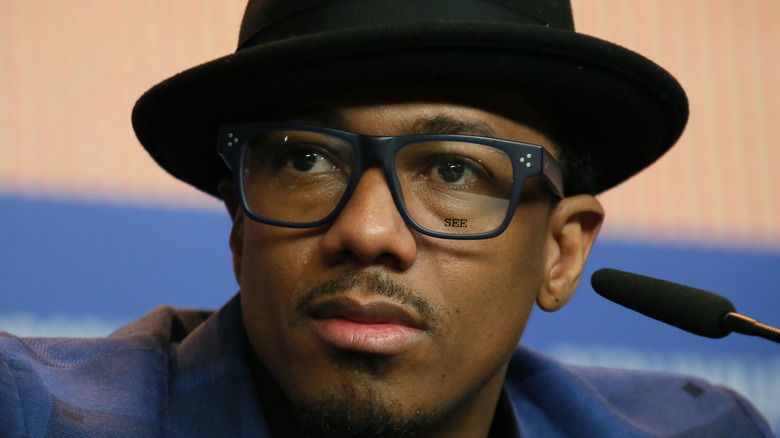 Shutterstock
Nick Cannon has even more to celebrate now that his seventh child, Zen, has been born. While Cannon has not directly confirmed the news, many people believe that the child's other, Alyssa Scott, did so herself on Father's Day of this year (via People). This would be Cannon's third child born this year, and his fourth since December 2020.
Cannon recently welcomed twin sons Zion Mixolydian and Zillion Heir with Abby De La Rosa. His daughter Powerful Queen was born in December, and Cannon is also dad to Golden Saigon and twins Moroccan and Monroe. 
Cannon has been upfront about his desire to have more children since his 2016 divorce from Mariah Carey. He later told the ExpediTIously podcast that he doesn't see himself getting married again. "I don't think I'll be able to be with one woman again. That's gonna be tough for me ... I can't do that. I respect a polyamorous situation, but me personally, that's too much of a construct with too many rules in it."
Nick Cannon has explained why he wants more kids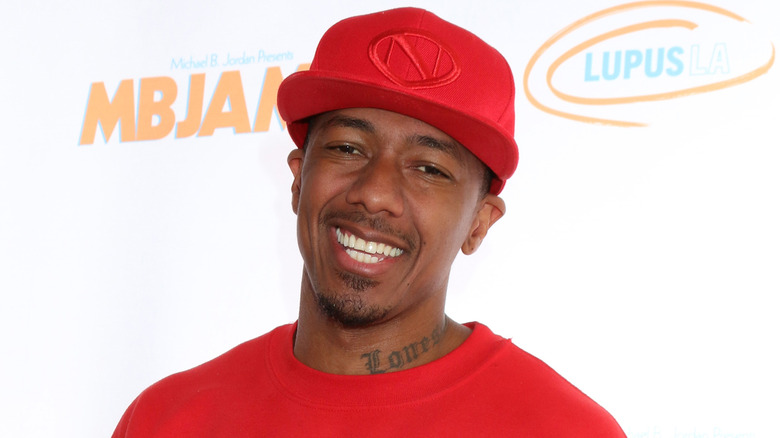 Shutterstock
In 2018, Nick Cannon explained to Vlad TV this reasoning behind having more children. As he says, he believes that if you can provide for the children, people can and should have as many as they want.
"Even if I have more kids, it's gonna be the same way ... I come from a tribal mentality. You should have as many kids as you can take care of and really provide for and be the best provider you can possibly be."
Cannon later reiterated this stance to ABC News. "We're here to be fruitful and multiply. That's what our beings are made for, so we can raise our offspring up so they can have offspring, and [produce] generations after generations." In the same interview, he also states that the people who know him have heard him talk about having more children. "I talk about that all the time. I love children. Everybody knows that. Whether it's having more of my own, or adopting, whatever, I love that process. Kids kind of bring that vibrant side [out] of me so whenever I can be a part of that process I'm with it."