The Real Reason Prince Harry And Meghan Markle Just Had A Legal Setback With Archewell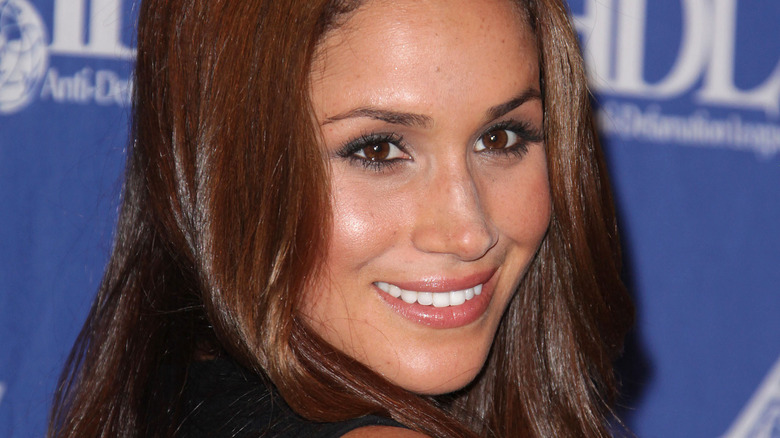 Shutterstock
Prince Harry and Meghan Markle set out to become financially independent of the British Royal Family over a year ago. With their sights set on the non-profit sector and lucrative deals with tech giants, the two have quickly carved out space for their new endeavors. However, the Sussexes' first enterprise, the Archewell Foundation has hit a legal snag in its quest to become a household name.
Yahoo reports that the couple filed paperwork to trademark the name Archewell for their audio company and the foundation in 2020. Currently, both of those patents are still pending over a year later. Essentially, the United States Patent Office requested further clarification for both the audio company and the foundation, the outlet notes. The government bureau asked the couple to add a disclaimer explaining that they aren't trying to trademark the words "foundation" or "audio". Rather than using the broad term of "audio", the Duke and Duchess need to explicitly cite what services they plan on offering. 
For the audio company, the Patent Office requested clarification around the "entertainment based services" they plan to create. Currently, the couple had listed "podcasts, audio programs, music, and audio books" as the company's offerings as well as "live stage performances". They also need to elaborate on what they mean by "web apps" for their foundation.
Archewell's services need further clarification for a patent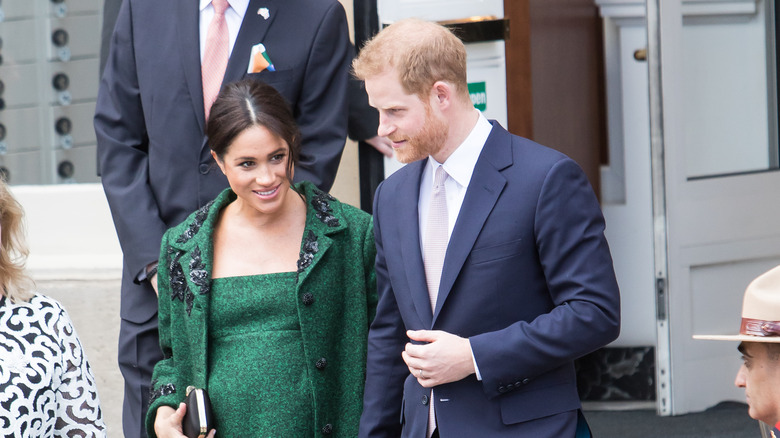 Shutterstock
While the name of the Sussexes' foundation may not be cleared yet, the couple has been using the moniker to conduct their various business ventures. However, The Daily Mail notes, the company has six months to respond to the requests for clarifications before the applications are thrown out. Considering the special meaning behind the name, the pair will likely respond to the requests rather quickly.
According to the outlet, Archewell comes from the Greek word arche, meaning "source of action". In addition to having a noble definition, Archewell also pays homage to the couple's young son, Archie. Previously, the organization went by Sussex Royal, but Prince Harry and Meghan Markle were no longer allowed to use the designation of "royal" following their exit from the United Kingdom and the Royal Family.
The new parents-of-two are currently on family leave after welcoming their daughter, Lilibet Diana, in June. Yahoo notes that they offer their staff 20 weeks of paid leave and that they are likely stepping back for the same amount of time. While their application for the name of their company may be taking awhile, many have noted that patents often take a few rounds of clarification before they're finalized.
In the meantime, fans can still go to the Archewell website to stay up-to-date with the organization's happenings.