Breegan Jane's Suggestions For Transforming Your Small Spaces - Exclusive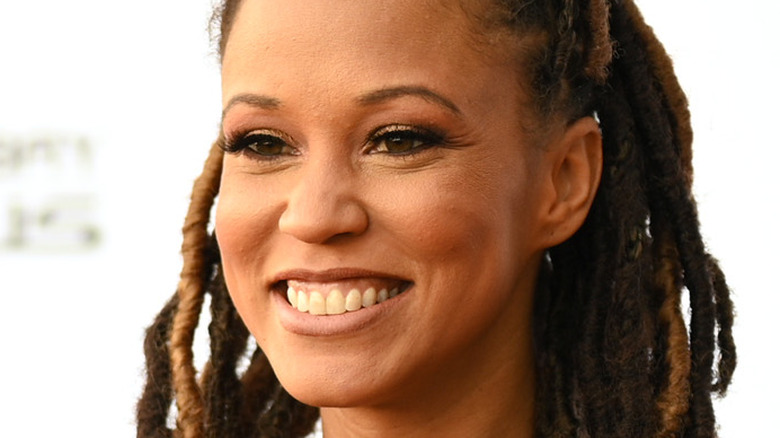 Andrew Toth/Getty Images
It's easy to make a space beautiful when you've got size on your side. But what about those of us with smaller spaces who are just as interested in creating a stunning place to call home? According to interior designer Breegan Jane, there's no reason to fret if you've got a smaller, more humble abode. Jane is an accomplished interior designer, lifestyle blogger, and LA-based mom of two (via HGTV). As the newest design star of HGTV's remake of "Extreme Makeover: Home Edition," Jane's career has absolutely skyrocketed as she has become a household name in the world of interior design. Her most recent project has even allowed her to become the host of her very own show, a Discovery+ series called "The House My Wedding Bought." It follows Jane as she helps newly engaged couples navigate planning a wedding and buying a house simultaneously, sharing tips on saving money and budgeting along the way. Now Jane has graciously shared some of those tips with us, as well.
The List sat down with Jane for an exclusive interview where she chatted all about her interior design experience, her exciting appearances on TV, and some of her best design tips — and if you've got a small space that you're trying to style, keep reading.
Breegan Jane suggests investing in occasional tables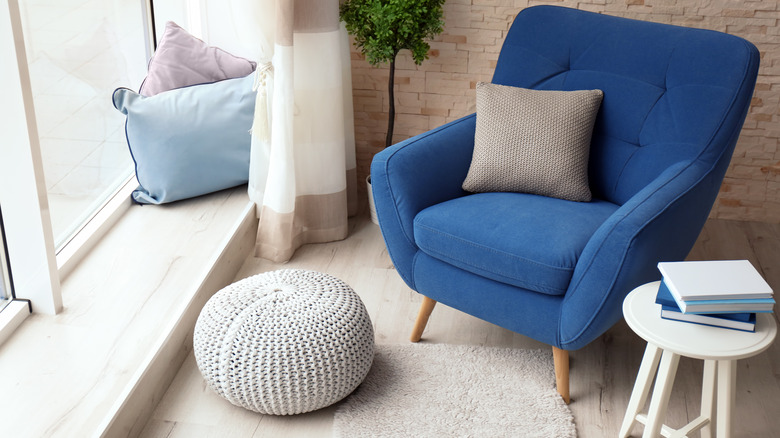 Shutterstock
You might think that having a small space exempts you from styling it to your heart's content. But if you ask Breegan Jane? It's not the size of the house that matters, it's how you design it. Jane shared some of her best tips on how to make a small space work for you, and she started off by gushing over "occasional tables." According to the interior design star, occasional tables are your friend because they "don't take up a lot of space, but they allow the usage of your space to change depending on what you need it for." 
She explains, "Get a small little drink table, when you're having a girlfriend over, put it right in front of a chair. If you need to charge your phone and have it near your computer because you're working, you will have that small occasional table for that same sort of choice. Some of them also can double duty as stools or extra seating, especially if it's a small tufted ottoman."
Uninspired by your space? Try moving things around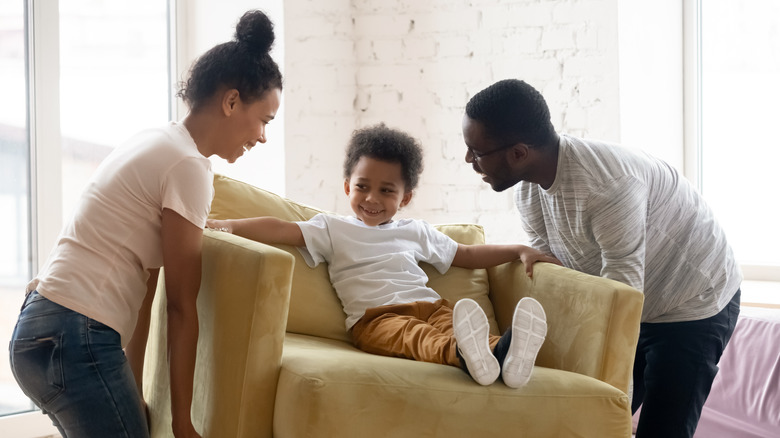 Shutterstock
If you're on a tighter budget or aren't looking to add anything new to your space, you might be able to work with what you already own. According to Breegan Jane, one of the best pieces of advice she has for navigating a space — small or large — is simply to pick up your furniture and move it.
"Just move some things around, because often the problem isn't solved in purchasing," Jane explains. "It's understanding your function better, and then go and buy the piece once you know where the couch is supposed to go." She adds that we are often tempted to solve problems by buying things, but this often won't solve anything. "As we're seeing through this show ... people are really trying to save their money, and own their homes, and they're getting married and starting their new life."
Breegan Jane is constantly redesigning her own home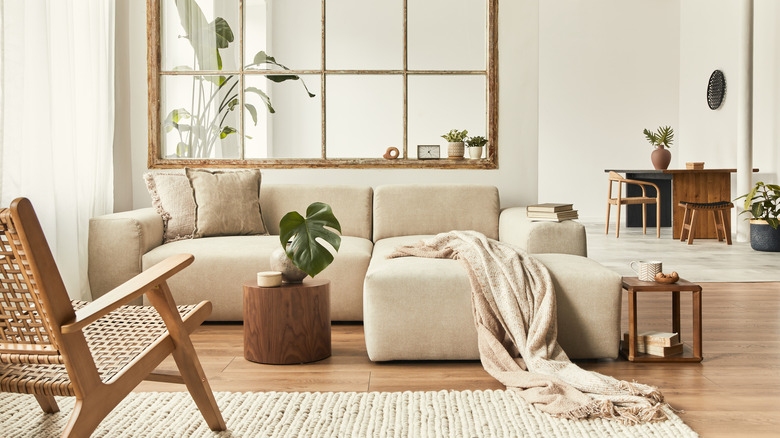 Shutterstock
Rest assured that Breegan Jane follows the advice that she gives out. Indeed, she revealed that she is constantly changing up the layout of her own home to switch up the form and function of a space. "I change it constantly. It's all about function, and what's happening in my life right now, and why we might need a space here, or what's going on over there, it
might be a new piece I get in, or something I'm inspired by," she explains.
"This is another reason I love to design in neutrals, is the general space, as long as you install well and make good choices, the furnishings and the layout have the ability to evolve constantly. I think this is one thing that people aren't doing right now, it's like they set up their living room the day they move in and then they never address it again," she adds. 
And Jane's final piece of advice that can be applied to virtually any space? "If you're feeling like you need some happiness," she says, "a plant always."
"The House My Wedding Bought" is available to stream on Discovery+.