The Adorable Bikini That's Going Viral On TikTok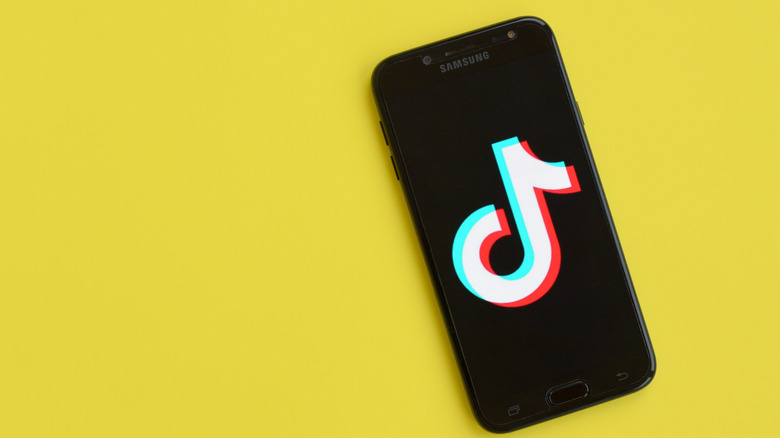 Shutterstock
It seems that we're constantly on different apps on our phones all of the time. TikTok has been the latest social media app that has swept the masses and introduced us to tons of new hacks, trends, and tricks. Between beauty videos, dance trends, and tutorials, there is so much that TikTok offers to its users that we're literally hooked on it. 
Recently, many TikTok users have been doing "hauls" where they will order clothing from specific shops and then unbox or unveil their purchases for their followers and viewers (via Business Insider). The more haul videos that the TikTok users and video makers do, the more popular the products become. Some of the items even sell out because of how viral they become, like those leggings that everyone just had to have (via TODAY). Recently, people have been looking at new bikinis, and one of them has totally swept the market. 
This Frankies Bikinis two-piece is all the rage on TikTok
One of the bikini styles that has been all over TikTok is this vintage-style rainbow two-piece from Frankies Bikinis. Per PopSugar, the Tatum top and skimpy string bottoms have an early-2000s vibe. The triangle top features bright colors and connects right in the middle with an adorable heart. To make it even cuter, the strings wrap around the back a second time, giving it a super-stylish and adorable flair. The bikini ties around the neck and behind the back, making it easy to fit your bust, no matter what your size.
The suit has super-cute matching bottoms with a cheeky vibe, perfect for everyone who has been looking for an incredibly popular bikini style right now. The bottom also comes in the fun, pastel rainbow pattern and matches the top. There are side ties on the bottom, for an adjustable fit. The top and bottom are available as separates, which is perfect for those who need to buy different sizes or for those who love to mix and match!