Awkwafina Has A Surprising Secret For Perfect Skin On The Go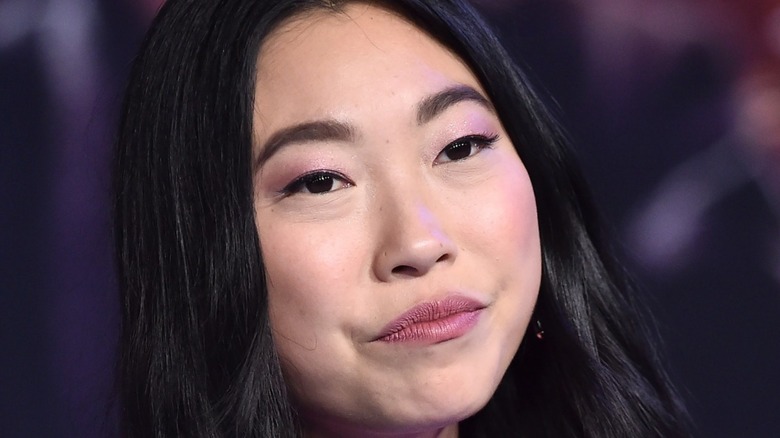 Shutterstock
There's no clear-cut beauty routine that you have to follow to the letter in order to get perfect skin. With so many products aimed at tackling different skin issues or playing up your best features, the world of beauty encourages experimentation. Whether you're a skincare novice and you're picking up a product for the first time, you have a regimented beauty routine in place, or have a DIY thumb, there's a beauty hack for every occasion.
In fact, your next skincare hack could be hiding where you least expect it. Per The Zoe Report, rapper, comedian, and actor Awkwafina keeps her skincare routine super low key, but has some beauty secrets up her sleeve. For example, her favorite hair product – Living Proof's Perfect Hair Day Dry Shampoo — is affordable and easy to use, and of all the products she uses in her minimalist beauty routine, her biggest splurge is a $225 luxury eye and lip contour cream by French cosmetics brand Sisleÿ Paris (via The Zoe Report). For soft, blemish-free skin like hers, we'll gladly adopt even a portion of her skincare routine. Awkwafina credits this surprising makeup hack for her glowing and soft skin.
Awkwafina's surprising beauty hack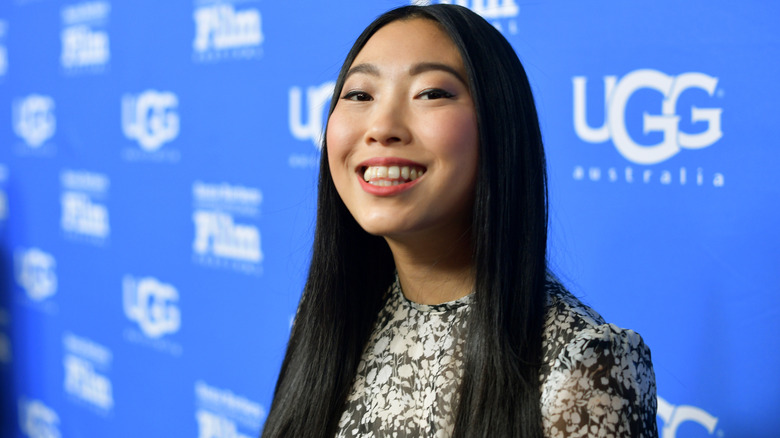 Matt Winkelmeyer/Getty Images
There's nothing worse than spending hours perfecting your makeup look, only to go outside and immediately start sweating it off. Another issue that pops up when you're on the go is having to remove excessive oil from your face to get rid of that shine in your selfies. Fellow beauty lovers with oily skin know this struggle all too well. Triple threat Awkwafina has a fool-proof remedy for this, and the best part is that it's completely free. 
In a 2021 interview with Allure, the rising star — who describes her everyday beauty look as "Fell Out Bed" — revealed that she blots her makeup using disposable toilet seat covers. Apparently, she's not the only one privy to this unexpected trick. Per Mashable, "Sex and the City" alum Sarah Jessica Parker is also a believer and uses an entire sheet to blot her face.
Surprisingly, there's an entire Reddit thread dedicated to this beauty hack. Many of the comments pointed out health concerns about using toilet seat covers from public bathrooms, but one user offered up two simple solutions: Toss the first sheet or buy your own to-go pack. This then sparked a bigger conversation about cheaper and effective alternatives to face blotting paper. Some of the hacks included were Starbucks napkins, coffee filters, and even gift tissue paper. Blotting paper can get pricey, so having cheap or free alternatives on hand is something we can get behind.