Inside Nolan Gould's Dating History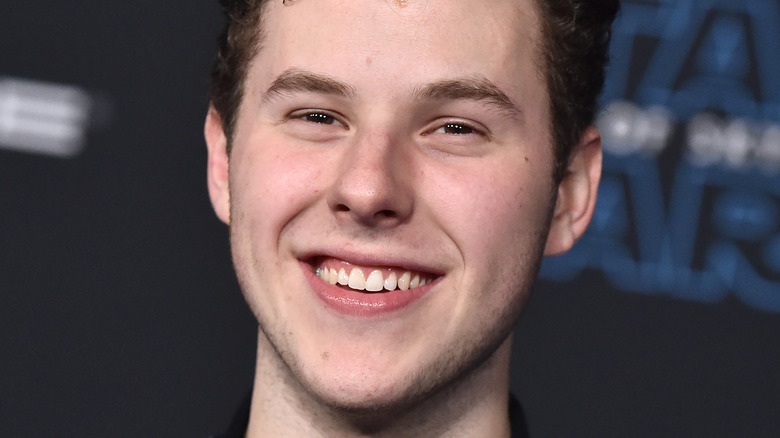 Shutterstock
Actor Nolan Gould is looking for love. The "Modern Family" star will be appearing on "The Celebrity Dating Game" on July 12 for his chance at love.
In ABC's official press release, it was revealed that Gould is presented with three possible matches: Amber Blu, Rose Rosenfeld, and Medina Ali, per Feeling the Vibe Magazine. In order to find his best possible love match, Gould asks each contestant to list the adjectives that their best friends would use to describe them.
Despite the fact that he gained celebrity status as a star in an incredibly popular sitcom, Gould has been careful not to reveal many details about his personal life to the public. In fact, he has been so careful to not reveal any details of his private life that his dating history is a bit of a mystery to the masses. During an appearance on the "Allegedly" podcast, Gould was asked if he ever considered dating his onscreen sister, Ariel Winter. "I love her but she's a really good friend," Gould revealed, according to The Delite. "We grew up together ... I would never wanna waste that."
Nolan has been linked to a few famous women over the years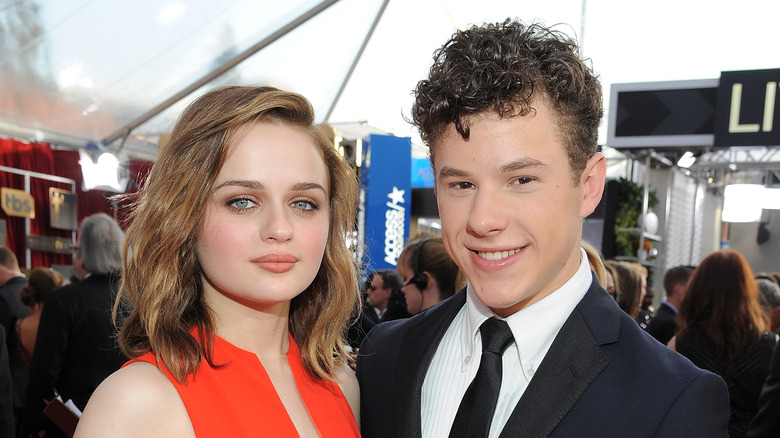 Angela Weiss/Getty Images
Though "Modern Family" actor Nolan Gould is fairly tight-lipped about his dating history, he has been seen getting cozy with at least two women. Back in 2016, Gould attended the SAG Awards and posed for photos with "The Kissing Booth" Joey King. According to People, though, the pair are only friends (or at least they were at the time).
Then, just a year later, Gould was spotted holding hands with Australian model Hannah Glasby at a farmers market, according to J-14. Three years later, in 2020, The Things confirmed that the pair were still dating, though they ever never confirmed or denied these dating rumors. Obviously, if they were dating, the couple has since split because Gould is now on the hunt for love on national television.
Be sure to tune into Gould's episode of "The Celebrity Dating Game" on July 12 to see if the actor's relationship status changes.