Easy And Cheap Ways To Redecorate Your Space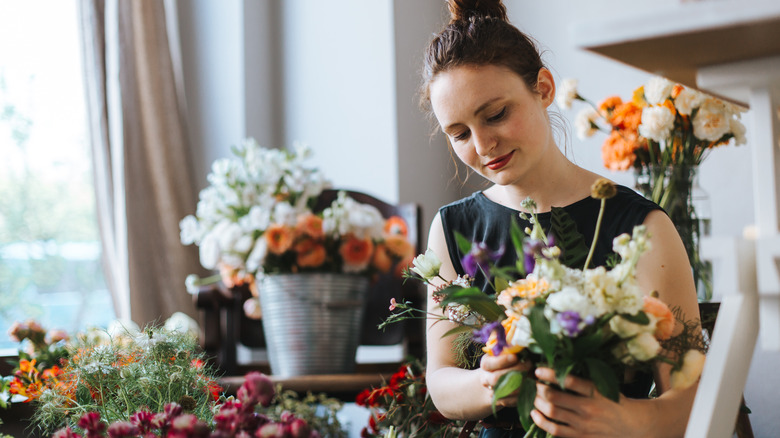 Shutterstock
If spending tons of time in your home during the pandemic showed you exactly where you want to switch things up, you're not alone. In fact, redecorating your home can be a fun, easy and cost-effective activity that makes you feel even more at home in your space. There are a few areas in particular that offer the biggest bang for your buck, starting with your backdrop.
After decades of wallpaper becoming an absolutely no-go in terms of home design, it's finally back in style. Luckily, with the advances over the last 20 years, wall paper is now easier to use than ever. The Spruce suggests shopping for your favorite pattern — either subtle or louder in its design — then adding it as an accent wall. Plus, rather than having to keep the design you choose for years on end, many brands make removable, easy-to-apply options that you can take off at your discretion. Simply painting one wall or the entire room also offers a simple update that makes a big difference in how your space feels.
For a quick refresh, look no further than your throw pillows. Since these often prop up the color scheme in the room, switching them out for new ones can update your look pretty quickly. The outlet notes that these can reflect the season and how you're feeling, so take some time to choose which vibe you're aiming for, whether that's upbeat or cozy. If you love your pillows, take a look at your rug. If you're not thrilled with its look, consider opting for a refresh.
Small changes can make a big difference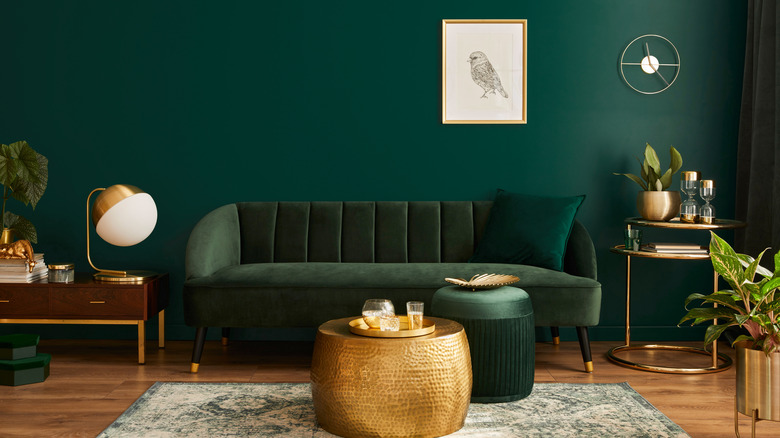 Shutterstock
Beyond adding new items, switching around the layout of your current decor can provide the same, updated result. Cosmopolitan suggests moving things around whenever your room starts to feel stagnant. That way, you don't need any new items, just a new outlook for a revamped vibe. This is particularly true for your bedroom; move your bed position around to find what looks the best. Just be sure to position it so that it isn't facing out the door — this is a massive feng shui no-no.
Other accessories can take your space from drab to fab in no time. The outlet suggests bar carts, paintings, flowers and mirrors as easy-to-use, cute additions that can elevate the look of any room in your home. If you're looking for twice the effort and twice the result, a gallery wall may be right for you. The Spruce notes that, if you have a large wall that you're not sure what to do with, a space filled with photos that you love can be a project that kills time and brings a smile to your face. Using floating shelves is another way to switch things up in these areas as well.
Lastly, new bedding can have the same effect as a new rug. With a new color scheme and vibe, your updated fabrics offer a worthwhile refresh that will revamp your excitement when you walk into your space.
Cheap, easy and effective: who knew some new linens could do all of that?