The Truth About Queen Elizabeth's Relationship With Prince Edward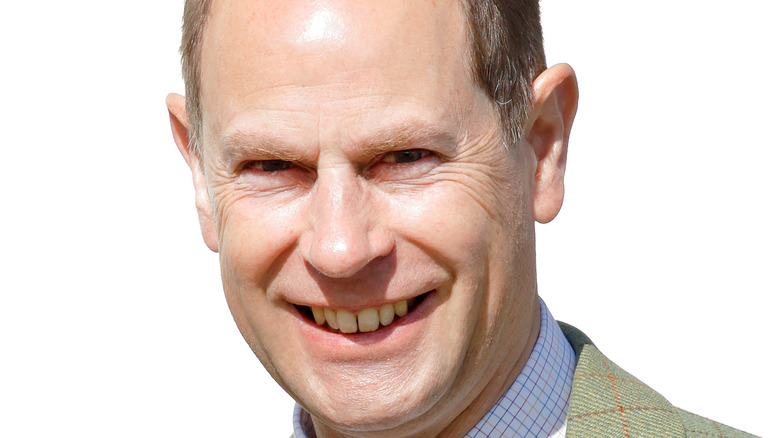 Max Mumby/indigo/Getty Images
16 years younger than Prince Charles, Prince Edward, Earl of Wessex, is Queen Elizabeth's youngest son. As Oprah Daily reports, it's widely known that he has always had a very close relationship with her. In fact, as his wife Sophie Rhys-Jones, Countess of Wessex, told Sky News, in 2016, the couple and their family see the Queen almost every single weekend. "We do see quite a lot of her," said Sophie. "We're over there most weekend riding," she continued, adding "She's sees quite a lot of us." But have the Prince and his mother always been this close?
According to Ingrid Seward's book, My Husband and I: The Inside Story Of 70 Years Of Royal Marriage, the birth of Prince Edward saw Queen Elizabeth and Prince Philip break royal tradition by allowing The Duke of Edinburgh at the birth (via Independent.ie). "The Duke of Edinburgh was actually holding his wife's hand as their youngest was born on March 10, 1964. The Queen, by then aged 37, had asked him to be there; she'd been keenly reading women's magazines that stressed the importance of involving fathers in childbirth and had become fascinated by the idea," wrote Seward.
Queen Elizabeth broke royal tradition during the birth of Prince Edward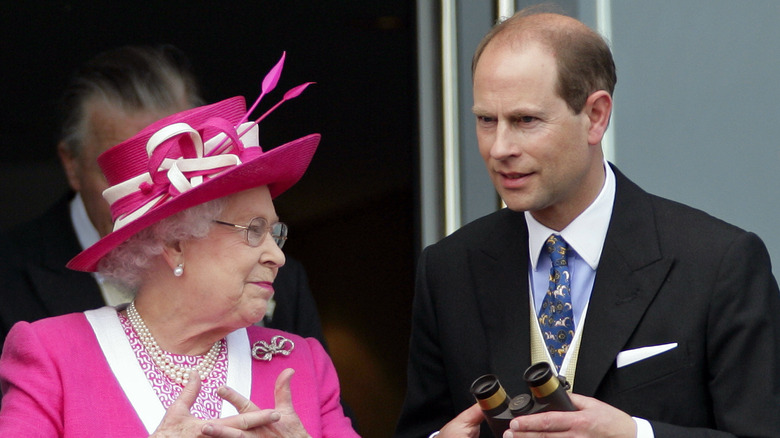 Max Mumby/indigo/Getty Images
This set the precedent for the type of relationship Prince Edward would have with both his parents. Unlike her relationship with Prince Charles and Princess Anne, Queen Elizabeth seemingly integrated Edward into her role rather than leaving him with nannies. That made her much more involved with his life. "'Leave him with me, Mabel,' the Queen would say some mornings to the nanny," revealed Seward (via Independent.ie). "He'd be left with his mother, playing on the floor of her study while she worked at her desk on her State papers." 
And it's something she's continued to do to this day. As a result, both Edward and his wife Sophie are believed to be two of the Queen's most trusted members of the royal family. As a royal insider told Express, "Edward has moulded into a quiet and efficient figure who does not seek attention or acquire headlines. He and Sophie are liked for being dutiful and uncomplaining."